Monthly case study critique of a high-profile SaaS company
Each month, we dive deep into a case study from a well-known SaaS company, analyzing where the content shines and where the gaps exist. In this month's AppDirect case study critique, we're looking at the case study it did on its customer ADP.
Our mission with this series is to help you, as a SaaS marketer, see that even the top dogs aren't perfect. We can all learn from what they do well and what they need to improve. Case studies are an essential part of the marketing and sales funnel, so it pays—literally—to get them right.
AppDirect case study critique: ADP
AppDirect's end-to-end cloud commerce platform connects channels, developers and customers to simplify the digital supply chain. AppDirect enables its customers to onboard and sell products with third-party services—for any channel, on any device, with support.
Check out the case study we're critiquing: ADP Streamlines HR Operations for Companies Worldwide.
What worked well
1. Overall design
This case study uses strong visuals to enhance the customer story and break up the text, including a video in the header, a sidebar, short paragraphs, lots of white space, a graphic element and a pull quote. It's clear that AppDirect knows that strong design keeps readers engaged.
2. Customer video
This brief clip gives the reader valuable background information on what ADP does and what the company's pain points were before working with AppDirect. This is a great feature for audiences who prefer to consume video content rather than read text.

3. Useful sidebar
The sidebar provides helpful information, offering insight into the longevity of the relationship between AppDirect and ADP, as well as the scale of ADP's business.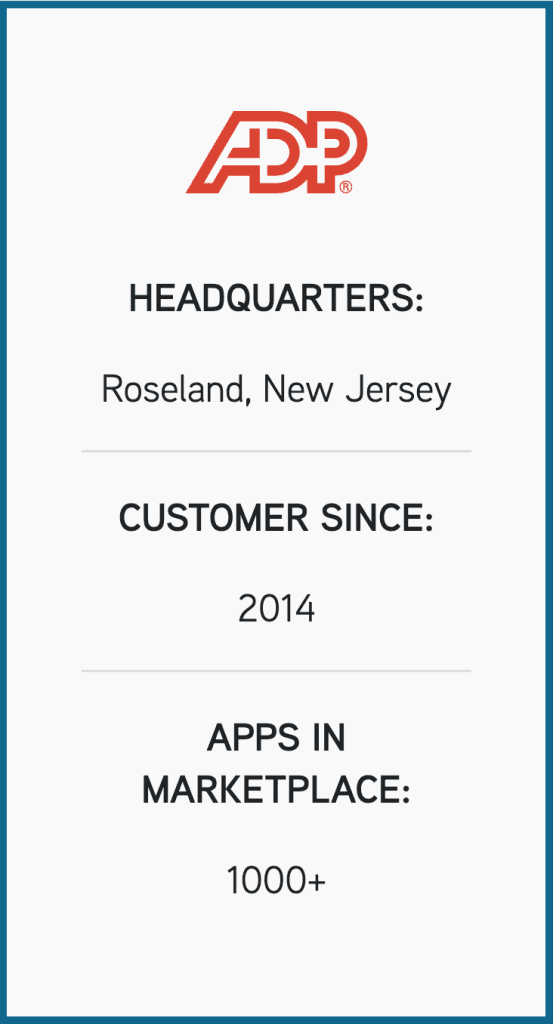 4. Pull quote
The customer pull quote acts as a strong visual call-out on the page and explains the value that AppDirect has brought to ADP from the customer's perspective. This is important because it means more to readers to hear your customer's opinion of your company than your (possibly biased) opinion.
5. Call-to-action options
It's essential to include an obvious call to action (CTA) at the end of your case studies. This piece features an interesting series of CTAs for different use cases.

What could be better
1. Title choice
While the title of this case study nods to the results ADP got from working with AppDirect, it would be stronger if it included a statistic and mentioned AppDirect by name.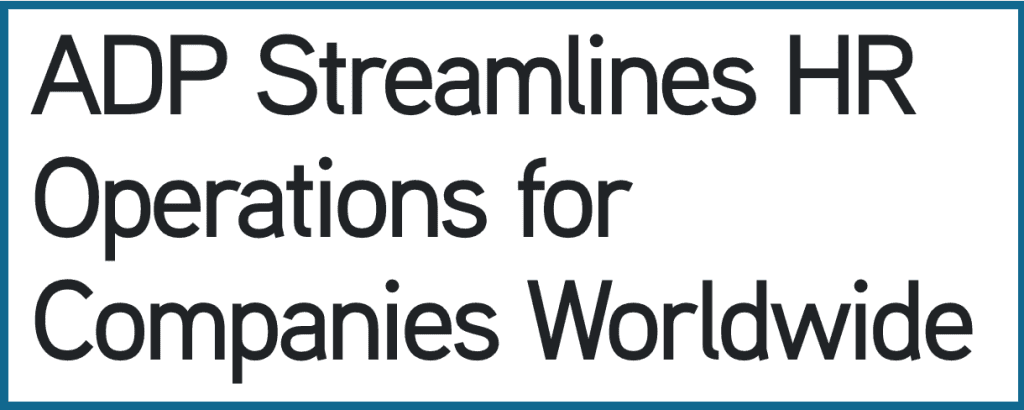 2. Challenge section
This part of the case study reads like an introduction. The section explains what ADP is and what the company's goals were when it sought out AppDirect, but doesn't outline ADP's pain points before implementing AppDirect. The pain points are only mentioned in the video. This challenge section should be changed to an introduction, and a true challenge section should be added for a stronger case study format.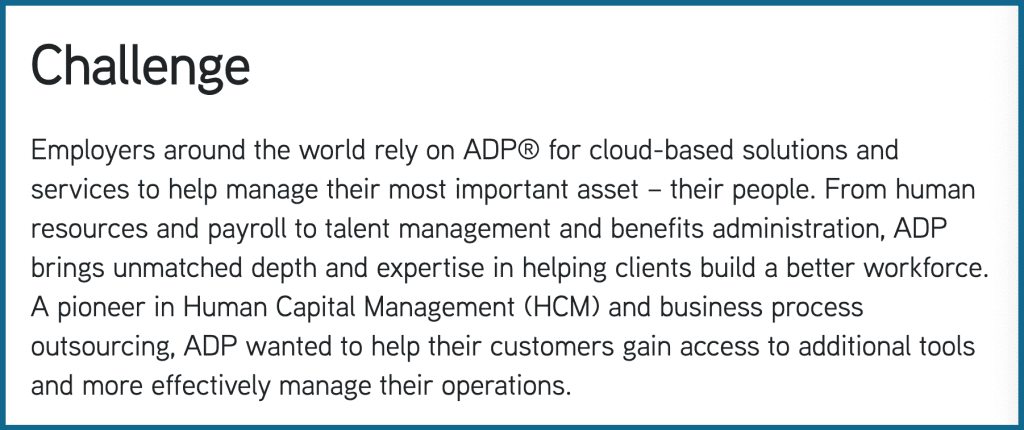 3. Vendor selection and implementation section
The written portion of the case study doesn't explain why ADP chose AppDirect or how the implementation process went. The customer mentions this in the video, but including this information in the text would be an opportunity for AppDirect to further highlight its value for readers who skip the video.
4. Hard numbers
The results section of the case study could use statistics to drive home the benefits of working with AppDirect. Hard numbers are more impactful than qualitative statements.
AppDirect case study critique is a wrap!
Stay tuned next month for a new critique, and in the meantime, check out our Expensify case study critique on Philz Coffee.
We're on your team
Uplift Content's case study writing services can help your SaaS company create powerful content that supports your growth.
We'll help you share your untold success stories and highlight how your products deliver wins for your customers.
Find out how our case study writing services can help you drive sales.