As a SaaS marketer looking to drive organic traffic to your website, it's crucial to know how to choose great blog headlines for your posts. This means you need to be well versed in what kinds of blog post headlines get clicks. The best blog headlines can boost your search engine rankings and encourage click-throughs to your posts. Poorly crafted headlines won't get a second glance.
You only get one chance to pique your audience's interest with catchy blog headlines, so take note of these 5 blog headline tips. We'll also share screenshots of blog headline examples from leading B2B SaaS companies.
5 blog headline tips to start using now
1. Tell your reader what the blog post is about
Don't make your audience guess what your content is about. Great blog headlines boost your chances of getting clicks by communicating exactly what readers can expect from your post. Using your blog headline to show how your post will solve a problem is a great place to start.
Blog headline example:
The headline of this post from HubSpot tells readers exactly what they'll learn: how to make an ad memorable. It also suggests that the post will help solve the problem of poorly performing ads. And the post itself delivers on the content promised in the headline, which is key. 🔑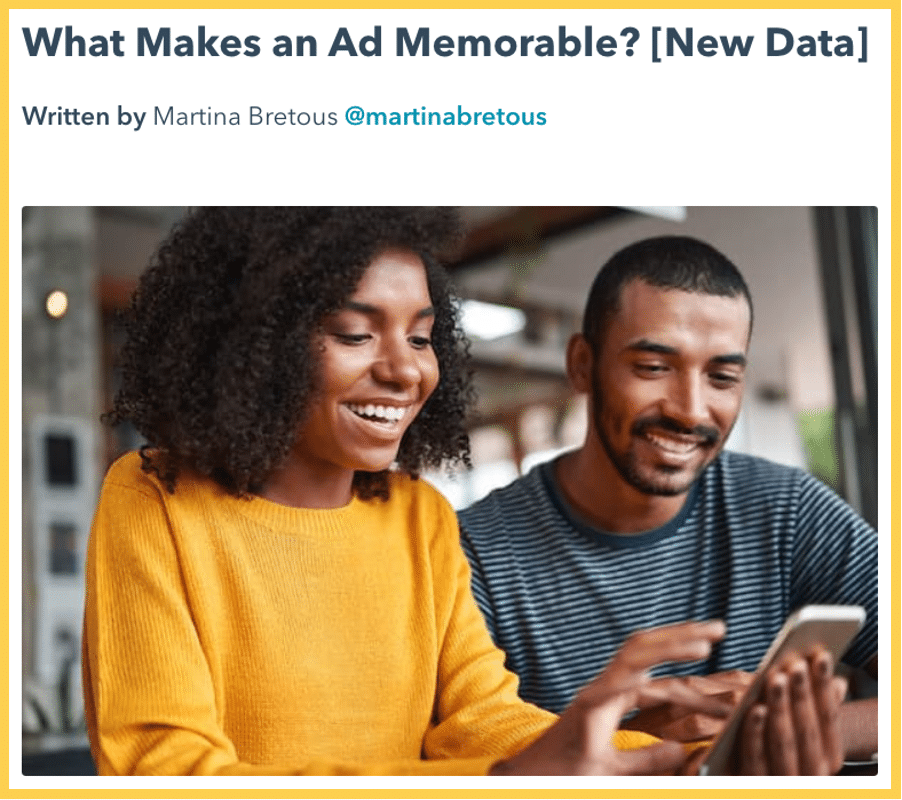 2. Write a catchy blog headline
Give your audience a reason to read your content by writing a compelling and catchy blog headline. An effective way to do this is by using your audience's own language in your blog post headlines. That way, you can show your readers that you understand the challenges they're facing—and that you can answer their most pressing questions.
Blog headline example:
The headline of this post from Zapier is an excellent example of incorporating the audience's own language into a headline: "generate more leads" and "book more calls".
3. Use numbers in your blog headlines
Starting your blog post headline with a number can double shares of the post on social media and increase click-through rates by 36%. Why? Numbers catch readers' eyes and provide useful information about what they'll learn in the post, making them a key ingredient of effective blog post headlines.
Blog headline example:
This blog post headline from Slack pairs a number with an intriguing headline that lets readers know what they're getting and how much. Our only qualm? The company could have dropped "The" at the beginning to get to the point faster.
4. Include your keyword in the headline
A tip list for writing great blog headlines wouldn't be complete without mention of search engine optimization (SEO). Catchy blog headlines are great, but they also need to be strategic and help you drive organic traffic to your website. Pro tip: use your focus keyword as close to the beginning of the headline as possible.
Blog headline example:
Assuming that "marketing for startups" is the keyword for this Salesforce blog post, the headline would work even better if it was "Marketing for Startups: An Introduction". However, the company gets points for making it clear who the blog post is for—in this case, startups.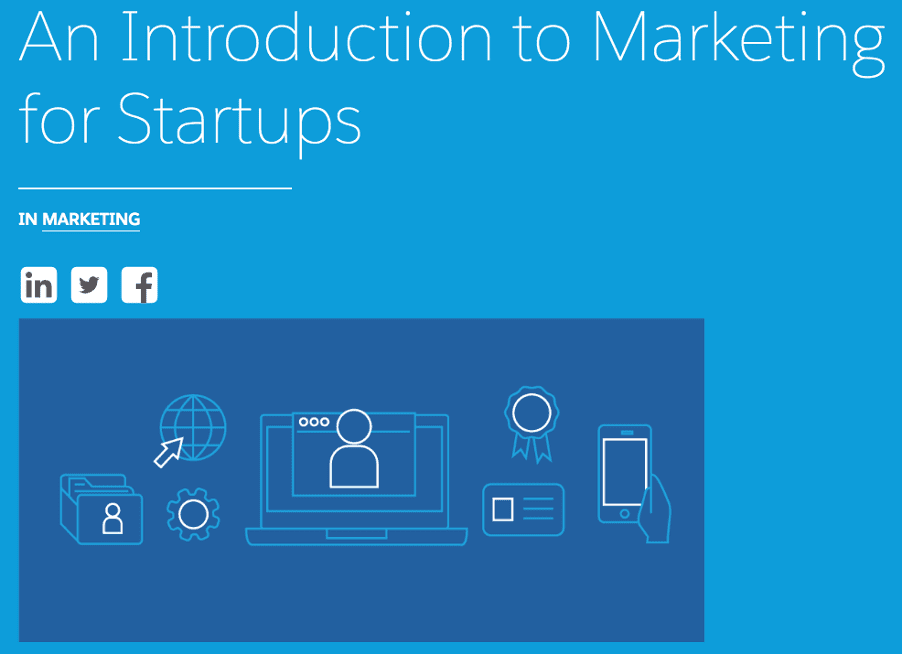 5. Ensure your blog headlines are optimized for length
B2B SaaS blog post headlines that work well need to be the right length for search engines—60 characters or less. Headlines longer than 60 characters could get cut off in search results, throwing a wrench in your efforts to be clear and compelling.
Blog headline example:
The headline of this blog post by Okta, "What Is Infrastructure as a Service (IaaS)?", is well within the maximum character range at 43 characters. The topic is also clear.
3 extra tips for writing the best blog headlines
Combine these tips with our 5 tips for great blog headlines above to supercharge your SaaS blog posts:
Keep an eye out for headlines you like. Improve your blog post headlines by consuming more content and taking note of which ones catch your eye.
Jot down a few headline options. Create 3 headlines for every blog post you write, then ask your co-workers which variation resonates most with them (and why).
A/B test your headlines. Research is useful, but adding A/B testing into the mix is a surefire way to level up your blog strategy and find out which blog post headlines your audience prefers.
Put these blog headline tips to use
As a SaaS marketer, you know just how beneficial blog writing can be to your company's bottom line. Uplift Content can help you publish a consistent flow of highly relevant and optimized blog posts that grow traffic and boost conversions. Intrigued? Check out our blog writing services.