You're missing opportunities if you don't use a case study call to action
Updated February 2022: If you've written a solid case study and the reader has read through to the end, you can bet they're interested in learning more. Check out these case study CTA examples for ideas on how to ensure you're including a call to action that gets results.
In this post, we're going to walk you through what makes a strong case study CTA, and we're going to show you 8 examples of CTAs from leading SaaS companies like Tealium and Google Cloud. This is the seventh post in a 9-part series on how to write a case study.
What your case study CTA needs to contain
Different approaches will work in different scenarios, but some general tips apply in virtually all cases. In this post, we're going to show you some case study calls to action that we love—and tips that we preach to anyone who'll listen!
First, use specific language that speaks directly to your prospective customers. A "Contact us" button may not be enough, but "Let's talk about landing you new customers" might.
Next, after you've chosen your words carefully, make them pop off the page with smart case study layout and design. Use color and large text to make it crystal clear what the reader should do next.
Case study CTA examples: Simple, yet effective

Start a free trial
If your main goal is to convince readers to start a free trial, try a case study call to action at the end of your case study, like this one from Duo:
Here's another trial example from Proposify: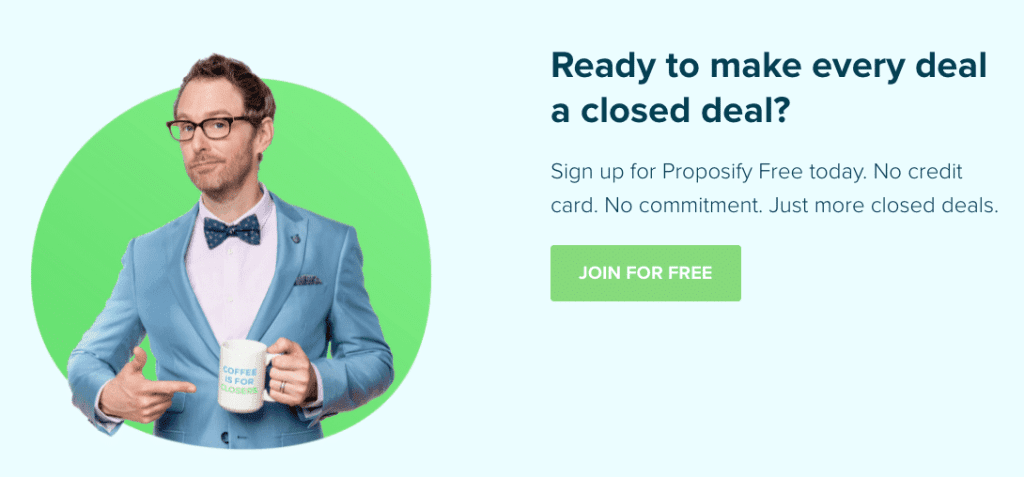 Book a demo
If you want the reader to book a demo, here's an example from Hubspot: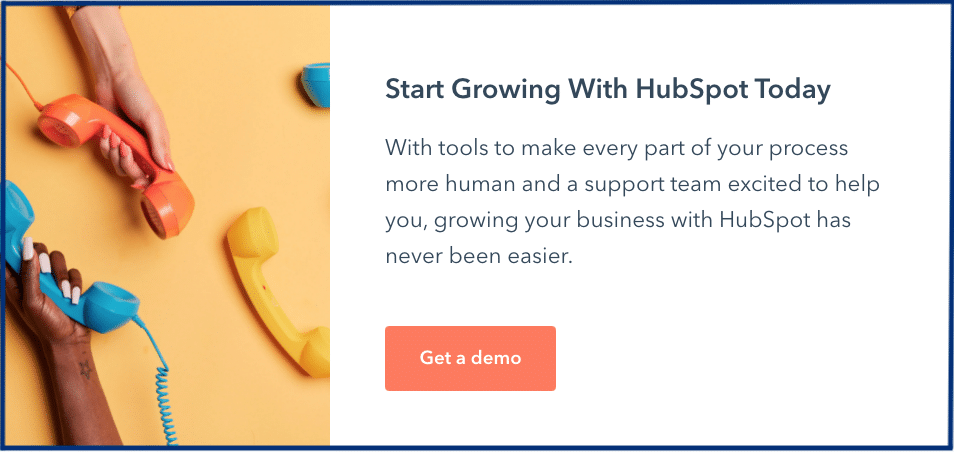 Contact us
If you want the reader to get in touch with you, this example from Google Cloud is great: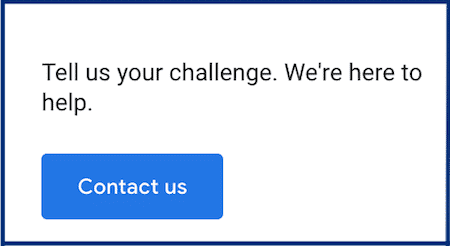 Sign up for the newsletter
Another option is to go with a softer sell by asking them to sign up for your newsletter, like this example from Tealium.
Try more than one case study CTA

Depending on what you are pitching, you might take a broader approach to your case study call to action. Do you offer a free consultation? A free trial? Free ebooks or resources? Do you have a customer service rep a prospective customer can immediately talk to?

Any of these specific offers will likely entice a prospect to get in touch. Providing options will increase your chances of appealing to your target audience, no matter where they are in the buying process.
Case study CTA examples with multiple options
This DataBricks example has 3 distinct choices for customers when they reach the end of the case study:
Here's another example from Hubspot that includes multiple calls to action:
Remember that not all potential customers have the same approach. Some might want to speak to a live customer service rep before committing to a service; others are happy to try a service for themselves.

Consider a call to action at the top of your case study
Don't limit yourself to a call to action at the end of a case study. You can put one at the top, too. Segment put a call to action directly below the headline and subhead, and I think it works: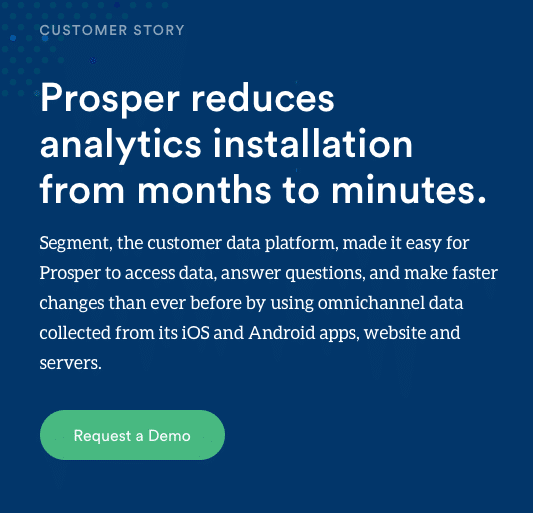 It's important that the case study call to action is obvious and clear. In general, it should be the only thing at the bottom of the case study, a natural end to the story you're telling. Don't overwhelm or distract your readers. You want a new customer. Focus on getting one.
Want to see other case study examples?
Check out 8 Case Study Examples to Close Sales Faster [+ Tips & Templates]
Get help writing your case studies
Partnering with Uplift Content allows you to produce a consistent flow of high-quality marketing and sales collateral that generates and nurtures leads—and closes sales faster. Take a peek at our case study writing services.