Updated February 2022: Nothing measures success in SaaS like solid case study metrics. Potential customers love to see hard numbers that matter! Convincing metrics are qualitative and show distinct before and after snapshots.

Case study metrics matter
In February of 2022, we conducted a survey of 121 SaaS marketers and found that 77% of SaaS companies include metrics in at least 50% of their case studies. Only 2% publish case studies without any metrics at all. 
(Read the full report here: 2022 SaaS Case Studies Trends & Tactics Report)
Respondents say their key metrics focus on time and money.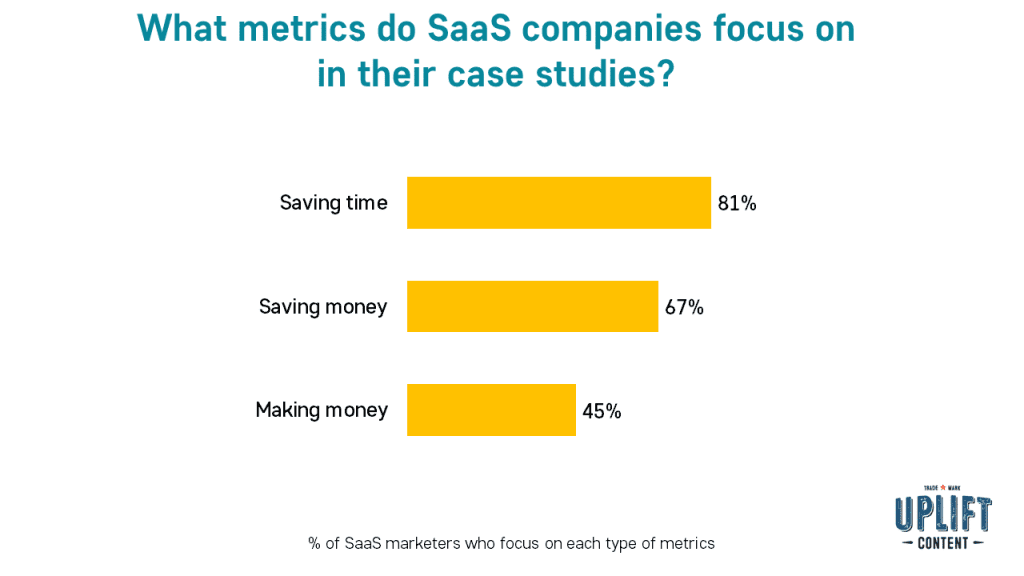 How to get metrics that make an impact
70% of our 2022 survey respondents said to ask the customer for metrics during the case study interview.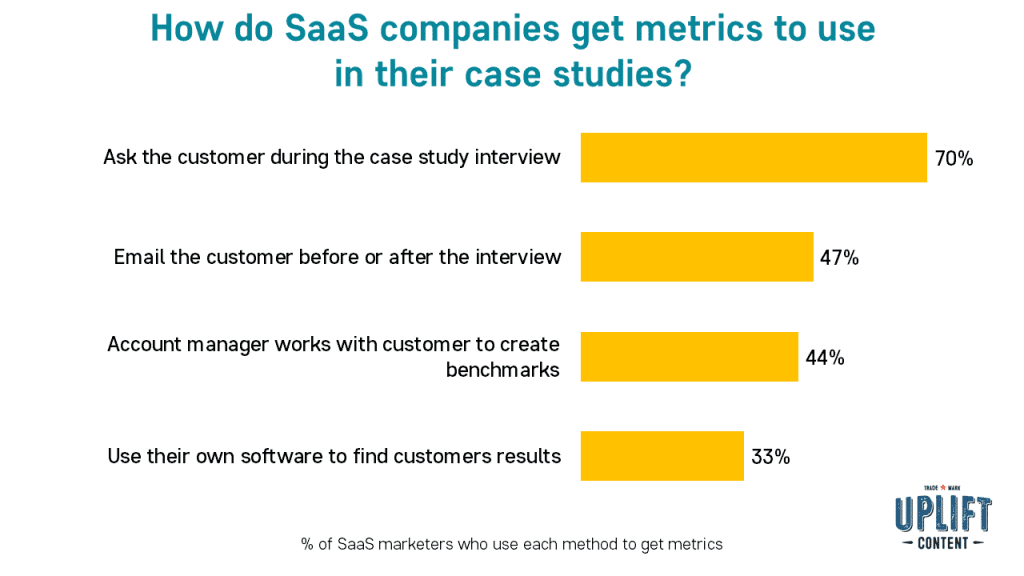 In this post, we're going to show you 2 examples of great metrics, and also walk you through what to do if you don't have metrics. This is the sixth post in a 9-part series on how to write a SaaS case study.
Case study metrics are pure gold
For every case study, encourage your customer to share any statistics they have gathered relating to the use of your service, and build your case study around them. What improvements did they see? Did employees save time? Did business or traffic increase? By how much? Over what period of time?
These 2 case study metrics examples effectively quantify the results:
Metrics example 1

Metrics example 2

The top example is more specific and, therefore, feels a little more credible. In the second example, "10X BETTER" begs the question: better than what? If you're going to pull out case study statistics this way, and you should, be sure you place them in the proper context in the body of your case study.
Check out 7 more examples of how to showcase your case study results.
Don't have case study metrics?
At times you may not have access to hard numbers, either because they're confidential or because the customer just doesn't track results that way. Don't despair—we've got a fix for you.
Describe a clear before/after customer experience
You might not have case study metrics, but your customer can detail what your service has meant to their business. What can they do with the money and time they've saved? Have they been able to hire more people, capture more business, sell more products?
Rely on a relatable story
Instead of starting your case study with a big splashy number, lead with your best, most evocative quote. Include a headshot of the person speaking. Lean into the personal story. Social proof can be just as convincing as percentage improvement.
Highlight the benefits
Even without case study statistics, you can showcase the advantages of your company's service by listing benefits, like this example: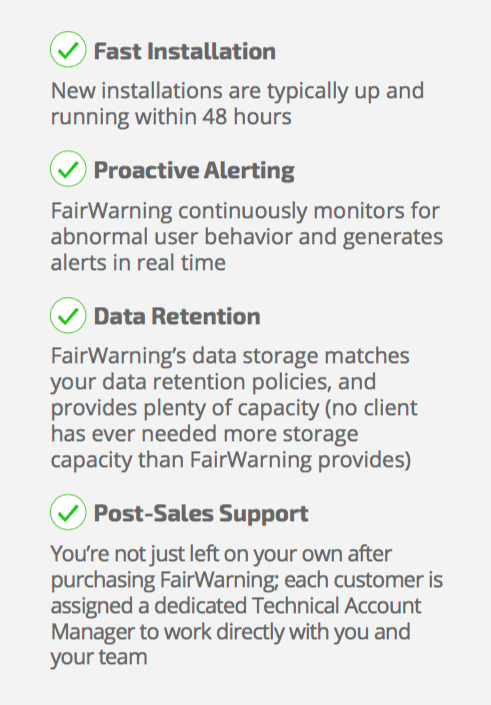 Case study metrics – the final word
If you don't have the case study metrics you crave, don't despair. Be creative, always keeping your customer and their challenges in mind.
One last tidbit – don't forget to ask for hard numbers when conducting your case study interview with the customer.
Need help?
If you don't have time to write timely and relevant case studies, we can help. Check out our case study writing services.