Updated February 2022: In SaaS case studies, as in most content, no one wants to hear you ramble on about how great you are. Prospects are, however, very interested in what your customer thinks about you. In fact, 97% of B2B customers cited testimonials and peer recommendations as the most reliable type of content. This is why a case study testimonial is excellent social proof.
In this post, we're going to cover what makes a great case study testimonial, and walk you through examples from Splunk and Gong. This is the fifth post in a 9-part series on how to write a case study for B2B SaaS.

Case study testimonial is the money quote
It's the attention-grabber.
A case study testimonial is the customer telling the world that they enjoyed working with you, the results they experienced were dramatic, and they recommend your services to others.
Not just any quote pulled from an interview is going to work well as a testimonial in your case study. The quotes you choose to highlight should be specific, and resonant. "It's great and I'm happy!" convinces no one.
Case study testimonial needs details to bring it to life
Splunk hits the nail on the head with this testimonial in its Tesco case study: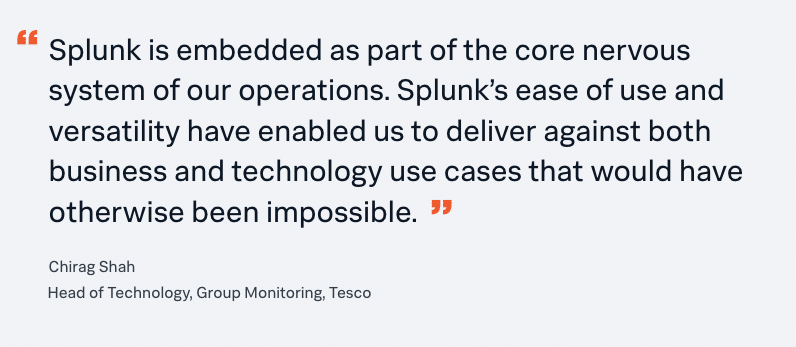 Chirag's quote is descriptive and explains how Splunk is central to Tesco's operational success.
Choose a quote with big impact as a callout for your case study testimonial. Separate it from the text, increase the font and catch the reader's eye with colour and other design elements.
Importance of a headshot in a case study testimonial
Take a moment to compare Splunk's testimonial from above to Gong's testimonial below. Which one has more impact for you?
If you're like me, you'll probably agree that Gong's testimonial with the headshot is more powerful.
When you include a professional, yet candid headshot, it increases the visibility, relatability and trustworthiness of the testimonial.


Great quotes from real customers can also be used elsewhere on your website, in social media and in other marketing and sales material.
Is your case study testimonial authentic?
It's not just professional headshots that help with credibility. The words need to be genuine as well. Take a look at these 2 case study testimonial examples: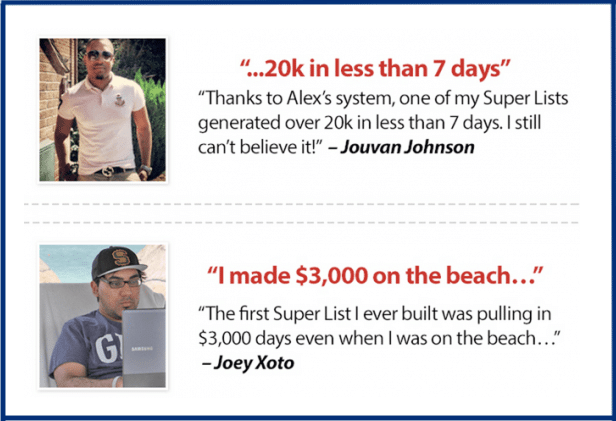 Too over the top, too perfect—with big numbers, no believable detail and photos that don't inspire anything except an eye roll.
It's all too easy to write a fake testimonial, and there are too many of them out there. Take the time to make yours credible. Your next customers will notice.
How to write a testimonial
Case studies with testimonials are much more vibrant than those that don't incorporate the customer's voice.
When incorporating quotes into your case study, it's less about how to write a testimonial, and more more about how to select a great quote and edit it so it's strong, concise and powerful.
Your main pull quote should speak to the overall impact your solution has had on your customer's success. And for your Challenge, Solution and Results sections, select quotes that directly address those areas in the story.

Get a hand with your case studies
At Uplift Content, we work with high-growth SaaS companies to share their untold success stories and showcase how their products enable their customers to solve tough problems. Check out our case study writing services.