Creating quality content that expands your customer base, grows traffic and boosts sales is easier said than done. There are many challenges facing content marketers today—and these challenges can hinder your company's growth and search rankings.
We interviewed Parthi Loganathan, CEO of Letterdrop, to hear his perspective on the challenges facing content marketers. Read his interview below.
Interview with Parthi Loganathan, CEO of Letterdrop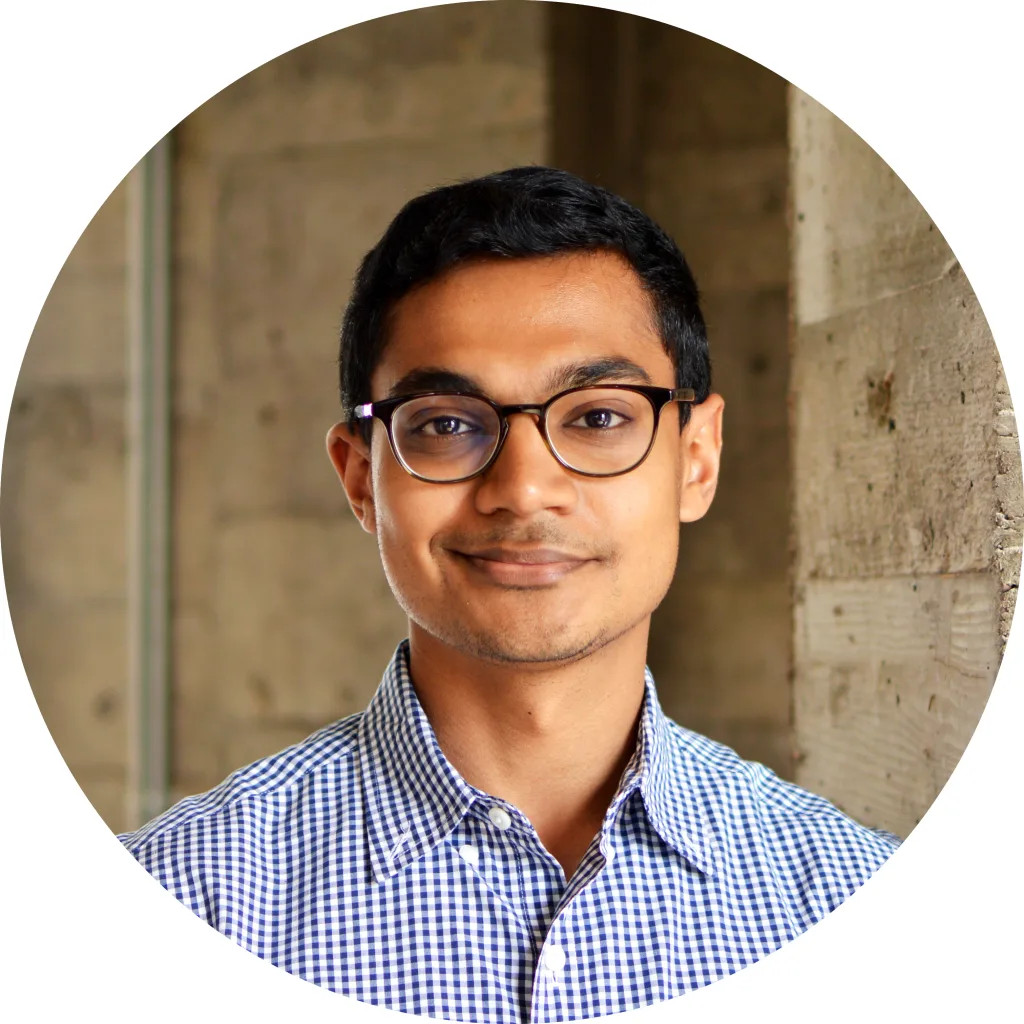 Name: Parthi Loganathan
Job title: CEO
Company: Letterdrop
Location: San Francisco, CA
Degree: BA, Computer Science
Fun facts about Parthi:
Book you think everyone should be reading right now: This is Marketing by Seth Godin

Your top 3 hobbies: powerlifting, cooking, photography

Top 3 places you want to visit someday: Antarctica, New Zealand, Angel Falls

Your favorite author is: Douglas Adams

You're a parent to: a dead plant

One of your all-time favorite quotes is: "I may not have gone where I intended to go, but I think I have ended up where I needed to be"
How has your life's journey led you to where you are today?
I used to be a Product Manager at Google. I learned how search worked on the Search team and how businesses thought about productivity while building products on the Google Workspace team. I got tired of the big company bureaucracy so I decided to forge my own path.
I left to start my own company, but initially I didn't know what I wanted that company to be. So I spent about a year and a half launching 15 different products in different spaces before I landed on Letterdrop.
What is Letterdrop and why did you create it?
When I was working on those other products, I hired an agency. While working with the agency, I was surprised to learn just how many different people, tools and tasks were involved to make marketing work, especially content marketing. This is how Letterdrop was born.
Letterdrop is a software platform that helps B2B marketers create and distribute 32% more content, faster, and without headaches. It automates and streamlines workflows to make content a revenue driver for businesses.
What are the 3 biggest challenges facing content marketers today?
Content Marketing Challenge #1: Operations
Content marketers are spending a bunch of time on operations, tactics and manual work when they should be spending their time listening to customers and figuring out how to construct a story that resonates with more customers—that's really content marketers' secret sauce and where people excel, so they should automate all of the more mundane work.

Content Marketing Challenge #2: Purpose
Content marketing is code for educating your customers. Instead of asking "Do you want to do content marketing?" ask yourself, "Do you want to educate your customers?" The answer is probably a "Hell yes."

And so I think people need to understand what the purpose of content marketing really is. It's not just getting traffic or SEO. Really, it's guiding your customer through this journey of being problem-aware and product-aware and then shepherding them through your buying journey.

That needs buy-in from lots of folks at the company, from your sales and product marketing teams to your exec team. Getting more people to participate in educating their customers at various touchpoints is going to be really important. Content marketers should be advocates for customer education.

Content Marketing Challenge #3: Communication
The marginal cost of content creation has basically gone down to zero with AI. But no one really asks the question of what happens once a person gets to that page that you created to rank higher on Google.

The only way your brand or company is going to stand out is if you actually have unique insights, you truly understand your customer. A lot of marketers don't talk to their customers at all, which I think is a tragedy. They operate in this zone of second-hand knowledge.

I think content marketers really need to get back to their roots. They need to really figure out the answers to these questions:
What are our unique insights and perspectives as a company?
What are the things we've learned from our customers by doing the hard work?
And how do we share that with the world?
Because that's the kind of stuff that AI can't create because all it does is rehash what's on the internet already.
What content marketing mistakes are you seeing companies make?
Content marketers and heads of marketing need to get more aligned.
A lot of content marketers I meet are creatives, and they really care about trying different formats. They care about trying to build a media business, and they perhaps don't spend enough time thinking about ROI and metrics and how they can tie it back to business value so they can get buy-in.
On the flip side, I see a lot of heads of marketing and C-suite folks thinking very short-term and thinking: how do I get pipeline today?
There's this tension between content marketers and heads of marketing, and I think both of them have to see the other side of the coin. Content marketers have to become more metrics-driven, and heads of marketing have to understand content marketing is actually customer education. It's a long-term investment. It's something you need to do even though you can't track it in the same way you do with ads.
What are some of the key metrics that content marketers need to pay attention to?
Every person at a business should find a way to tie their personal metrics to revenue. What do I mean by personal metrics? For example, for an engineer, personal metrics are the amount of code pushed per week, or for a designer, it's the number of mocks per week or the quality of mocks.
Maybe your mocks are not tied directly to revenue, but you need to figure out how many steps there are between a customer paying for something and your mocks as a designer. You should understand the number of steps, how removed you are from that, and you should try to compress that as much as you can.

You should also make sure that if your number of mocks created increases, it also increases revenue. I truly mean that for every part of the business—not just people who are working on the sales side. As a content marketer, I think your metrics should be tied back to revenue.
What advice would you give to someone new to content marketing?
Be customer-centric. Build empathy for your audience. Technical skills are secondary if you have the patience and willingness to roll up your sleeves and do the hard work of putting yourself out there and listening to your customers. That understanding is way more valuable than knowing specifics about keyword research or optimizing podcast distribution.
Sign up for our newsletter to catch all of our interviews with content marketing leaders.