Use these CTA examples to nail your own calls to action
You've worked hard to produce blog posts that build brand awareness and drive traffic to your SaaS company's website. Once you've got a reader's eyes on a post, the key to successful content marketing is to get the reader to take another action. Check out the blog CTA examples in this post to help you craft the right call to action (CTA) for every blog post you create.
In this post on CTA examples, you'll find:

12 CTA examples from leading B2B SaaS companies
Let's take a deeper dive into 6 types of CTAs you can use to help you achieve your content marketing goals. For each CTA type, we'll show you 2 blog CTA examples from well-known B2B SaaS companies.

CTA examples for exploring products
Goal: We want our blog post visitors to learn more about our products and services by clicking on specific product or service pages.
Snowflake
Snowflake's blog post promotes one of the company's products with a CTA that explains the benefit the product offers. Because the link text is blue, the product name really stands out in the paragraph.


VidyoHealth
VidyoHealth's blog post has a CTA to an industry-specific landing page for the company's telehealth platform. This CTA could be improved by adding benefit-driven language. Also, by shortening the link text, it would be easier to scan and understand quickly.


CTA examples for downloading a free resource
Goal: We want our blog post visitors to download a free resource so we can send them nurture emails and move them through the buyer's journey.
Lineup Systems
Lineup Systems's blog post has an eye-catching CTA at the bottom of the page that promotes a report for readers to download. The graphic works well because it shows you a picture of what you'll get if you download the report, and the CTA button stands out nicely.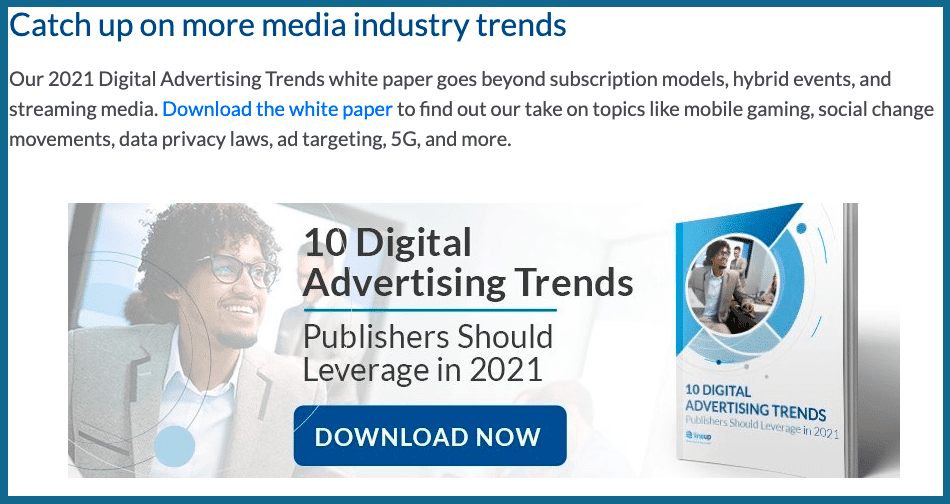 ServiceNow
ServiceNow's blog post promotes a downloadable report and a webinar, but the in-text CTAs are easy to miss since they don't pop off the page.



CTA examples for subscribing to an email list
Goal: We want our blog post visitors to subscribe to the newsletter so we can engage with them on a regular basis and stay top of mind for when they're ready to buy.
Zendesk
Zendesk's blog post has a clear "subscribe" button, and also describes what readers will gain from signing up for the company's email list.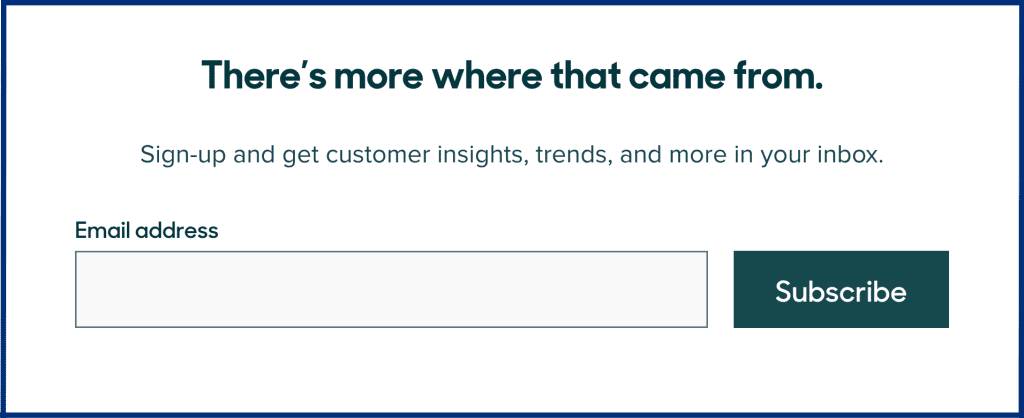 Snowflake
Snowflake's blog post has a "subscribe" button on the left sidebar that catches readers' attention and stays with you as you scroll through the article, but the CTA doesn't contain enough context. Subscribe to what?



CTA examples for booking a demo
Goal: We want our blog post visitors to sign up for a demo so we can personally show them the solution and how it might work for them.
SentricHR
SentricHR's blog post includes an in-text CTA to schedule a demo. It's not in your face or overly sales-y. But it's the logical next step if you're serious about the solution and want to learn more.


ServiceNow
ServiceNow's blog post has a "schedule a demo" CTA at the bottom of the blog post, but it lacks focus because it lists two tasks: 1) requesting info and 2) scheduling a demo. If booking a demo is important, ServiceNow should use one big, colorful button that says "Book my demo."



CTA examples for starting a free trial
Goal: We want our blog post visitors to do a trial so they can experience the solution for themselves.
Databricks
Databricks's blog post features a brightly colored button with a "get started today" CTA at the bottom of the article. Using an orange button is a smart move, since research shows using orange CTAs can increase conversion rates by more than 32%.


Twilio
Twilio's blog post has a "sign up and start building" CTA, however it's buried at the bottom of the page, and it's unclear that the reader is signing up for a free account until they click the button. That said, giving a secondary CTA is a nice option for people who aren't ready to pull the trigger yet.


CTA examples for contacting us
Goal: We want our blog post visitors to reach out with any questions they might have so we can help educate them on our solution and deal with any objections they might have.
Stripe
While Stripe's blog post is a little heavy on CTAs (it includes in-text CTAs, a "subscribe to RSS" CTA, a "check out jobs" CTA and a "contact with feedback" CTA), the "contact" CTA is prominently highlighted. This CTA is simple and personable, encouraging people to reach out to Stripe.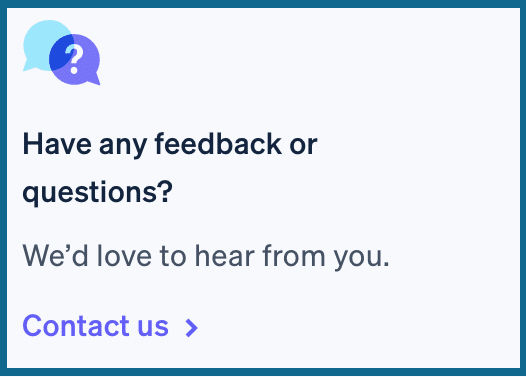 Twilio
Twilio's blog post contains multiple CTAs. It's essential to figure out which specific CTA is the most important—and drive attention to it. In this example, contacting the Twilio sales team doesn't stand out as an option. If the reader happens to see it, all they see is the words "Twilio Sales team" linked, with no action word like "Contact" to guide them to their next step.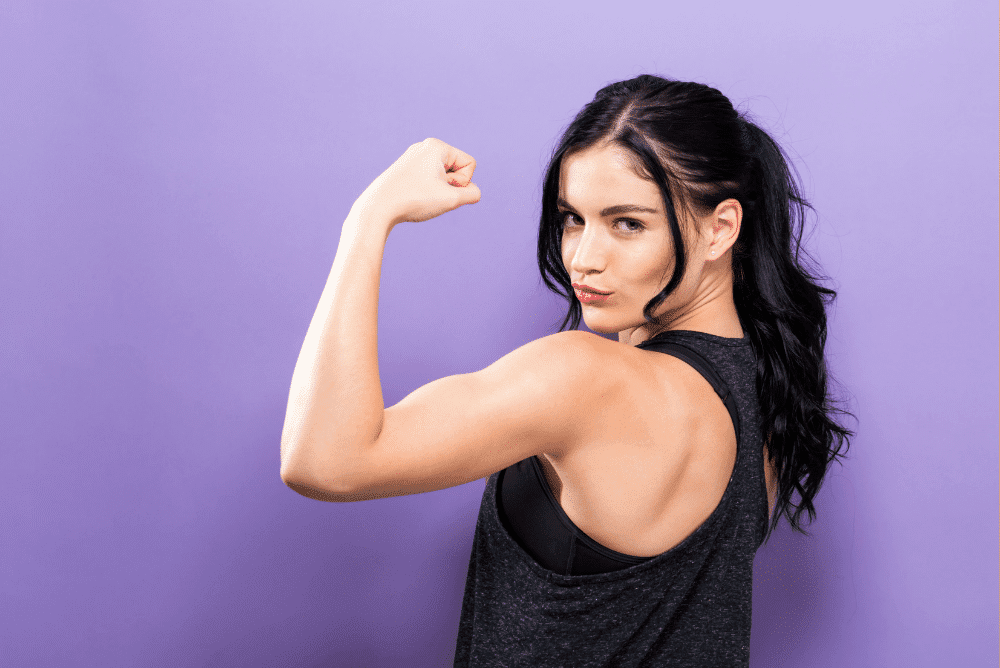 The Power of a Strong Blog Post CTA
* 121% increase in conversions with in-text CTAs
* 87% boost in conversions with CTAs that have the search keywords in the link
* 240% improvement in conversions with CTAs for free templates
Source: Spiralytics

What's your ultimate CTA goal?
Compelling CTAs for your SaaS blog posts need to have a specific objective in mind. They should speak clearly to the audience they're intended for, in a manner that's both informative and to the point.
6 blog post CTA goals to consider
| | | |
| --- | --- | --- |
| GOALS | CTA INTENTIONS | |
| 1. Build brand awareness | We want the blog post reader to learn more about our solutions by exploring our product or service pages. | |
| | | |
| 2. Boost leads | We want to send the reader email nurture sequences by having them complete the form to download our free ebook. | |
| | | |
| 3. Grow email subscriber list | We want the reader to get to know and trust us by signing up for our newsletter. | |
| | | |
| 4. Increase leads | We want the reader to see how our solution works by getting them to book a demo. | |
| | | |
| 5. Improve sales | We want the reader to experience our solution in action by starting a free trial. | |
| | | |
| 6. Get prospects on the phone | We want to give the reader the opportunity to ask us questions by giving us a call. | |
| | | |

7 Tips to writing a strong blog post CTA
Use these blog post CTA best practices to drive conversions on your SaaS blog posts:
1. Be direct and informative
Make your message transparent and let readers know what they'll gain from taking the action.
CTA example: Sign up for weekly tips


2. Deliver value and build trust
Keep your prospects' attention through the long B2B sales cycle. Blog post CTAs that drive people to lead magnets work well for this purpose.
CTA example: Download the ebook


3. Use action-oriented language
Keep your audience moving forward in a low-pressure environment.
CTA example: Get started for free


4. Make it personal
Try using first-person phrasing like "my" instead of second-person phrasing like "your".
CTA example: Start my free 30-day trial


5. Nurture rather than transact
Focus on building long-term relationships that eventually lead to sales. Rather than demanding your prospects to "buy now," ask them to "learn more".
CTA example: Explore our solutions


6. Invite readers to reach out
Give your audience the opportunity to ask any questions that might be holding them back from buying from you.
CTA example: Ask us a question


7. Create urgency
Instead of requesting your prospects to simply "subscribe", encourage them to take action faster.
CTA example: Subscribe now



Get help with your SaaS blog posts
You're under pressure to produce compelling blog posts with strong CTAs on a regular basis. The only problem is, you're slammed. At Uplift Content, we're here to help.
We understand the power of blog posts to drive leads for your SaaS company. Carefully crafted blogs have the potential to get you triple the amount of leads generated by paid advertising.
Check out our B2B blog writing services.