You probably already know that a robust customer advocacy program can be an enormous asset to any B2B SaaS company, but do you know how to scale one?
In my recent interview with Mary Green, founder of the CMAweekly Slack community, we discussed the ins and outs of scaling customer advocacy programs.
Keep reading to find out how Mary became a customer marketer, why many companies struggle to scale their customer advocacy programs (and the pitfalls to avoid!), how to get executive buy-in, and how to lower the risk when launching or scaling an advocacy program.
Interview with Mary Green, CMA Consultant and Community Manager of CMAweekly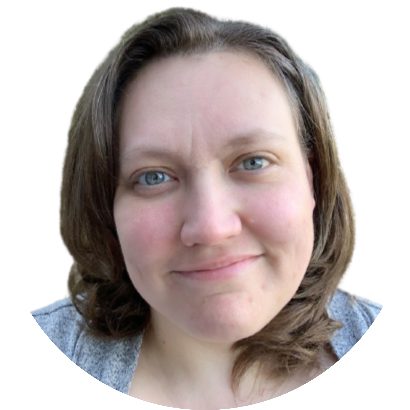 Name: Mary Green
Job title and company: Community Manager of CMAweekly; CMA Consultant
Previous companies: Hubspot, Forbes, Outreach, Demandbase, Hometown: Oneida, New York, United States
Fun facts about Mary:
The show you're binging right now: New Girl, Parks & Rec

Your top 3 hobbies: Learning, helping others and trying new SaaS platforms

You're a parent to: 4 boys, 4 dogs, 2 cats and a bunny
How has your life's journey led you to your current role?
From the time I was 16, I really wanted to work from home and work on the Internet. So I looked for all sorts of possibilities and started doing stuff like answering phones for companies like Pizza Hut and Apple.
And then I started learning more about online marketing and that people would pay you to write articles for their website. I'd always done well at writing in school, so I just started cold-emailing people and asking if they were looking for writers. And as customers asked for more services or help with different areas, I would just go learn about those things so that I could help them.
And over time I had my own social media agency and then started working for HubSpot as a community manager—that was several years ago.
Basically, I just fell in love with community management and so I've been doing a lot of community building and fixing for a while now.
What kind of consulting projects do you take on?
Because of the CMAweekly community, I regularly talk to companies about what they're working on and what roadblocks they're struggling with.
I'm always looking for ways to help companies build out an advocacy program that can scale and have a degree of connection that isn't just centered around the advocacy program owner. Because as we all know—in B2B especially—people really want to connect with other customers.
And because of my community background, I've learned so much about marketing and psychology and working with customers and customer success and all of that, so being able to bring that into the advocacy world makes it a little bit easier for the advocacy program owner and gives the advocate something more beneficial for their participation.
What does your typical engagement or project look like?
I normally work on more of a project basis. The first couple of months is generally a bit more intense in terms of figuring out where they are as a company and helping them build goals and figuring out what they need out of their advocacy program, and then launching the program.
After that, it's less of an everyday thing and more of checking in once or twice a week to see what support they need to work through different issues that they're having.
Usually, I'm helping an existing customer marketing or customer success team that has started pulling together reviews and references but is spread too thin to take the time to build a customer advocacy program that brings it all together.
What are the benefits of a robust customer advocacy program?
The biggest benefit of a robust customer advocacy program is being able to scale it and gain access to more people and opportunities to get your advocacy requests filled—and get it done more quickly.
It's really beneficial, especially as you learn you need more of these requests filled, but it's hard for a lot of companies to scale their customer advocacy programs.
Why is it hard for a lot of companies to scale their customer advocacy program?
I think there are two reasons companies struggle to scale their customer advocacy program.
Firstly, a lot of times when you're scaling your program, you realize you don't have enough resources, either in terms of people or tools.
While you can work with the tool side, it's very difficult to pull people away from things that they're already working on to make time for this new approach that a) is going to take some time to get moving, and b) means you have to stop what you're doing right now.
And that's hard for anybody because it is a little bit of a risk whenever you stop doing what you're doing today.
And secondly, scaling your customer advocacy program is a learning process. Intuitively, most people want to do things they already know. They don't want to have to look things up or go out there and learn about all these different things while also having the pressure to get it done right now or get it done as soon as possible.
So yeah, it's hard. And I think even as we have these advocacy programs out there starting at $20,000 a year, $50,000 a year, it's hard to get the company to embrace that spend as well.
So scaling a customer advocacy program can be tough. But there are ways to approach it so that it's less of a risk and you can take a little bit of time and start making that adjustment to building out your advocacy program and having some community aspect of it.
What are some of the common pitfalls when scaling a customer advocacy program?
I would say one of the biggest pitfalls of scaling a customer advocacy program is unrealistic expectations.
We always hope and think it's going to be super awesome—and it will and can be in a lot of ways—but it's easy to forget that there's always going to be a certain level of drop-off in customer engagement. Regardless of really focusing on keeping a healthy level of engagement, it's just how people are. They have to focus on their biggest priorities.
I think another pitfall is not knowing how to build relationships among the customers and advocates in your space to take some of the pressure off yourself. Basically, not taking the opportunity to help them stay engaged with your company and your customers.
It's hard to keep these people engaged if they don't have somebody they're regularly talking to, and it can't always be you.
How can you sell a customer advocacy program to executives?
We have a few people in the CMAweekly community that are phenomenal at driving home the benefits of having a customer advocacy program.
One community member has a deck he uses to do team planning in his company by showing leadership that this is what we can do with what we already have. These are the business goals and successes we can see from this. This is what we can do with more resources, and this is what happens if you take away our budget.
Playing those scenarios out with the executives really helps to get buy-in.
Another community member, Ari Hoffman at Influitive, talks about learning what you need to help executives realize that they can't just stay where they're at right now and keep doing the things they're doing, that they have to make a change to be able to reach the goals that you're going after.
How can companies lower the risk when scaling a customer advocacy program?
I think some of the ways of lowering the risk when scaling a customer advocacy program are just adopting a few new practices and perspectives.
#1 Collect more data about your existing advocates
When you're already having conversations with your most active customers, that just makes your job so much easier.
That way, when somebody says, "Hey, I need somebody that would do a review", you already know five people off the top of your head—or in your database—who are really active, and who are likely to do a review right now.
#2 Scale the way you communicate with advocates
Instead of sending 1 to 1 request emails to advocates, you want to have a more scalable approach where you can say, "Okay, based on the data that I have here, all of these people have been pretty active in the last month".
Send them all the same short, personal message asking them whether they would be interested in doing this thing, whether it's a reference for a Fortune 500 company, leaving a review on a website, or whatever you need.
Now you're doing more 1 to 5 or 1 to 15 communication. Say 7 out of 15 advocates say yes; now you've got one person you can match perfectly to this request and six others that are looking for something to do that you can give other tasks to.
#3 Change your perspective and build community
Just switching your perspective on how you are approaching your advocates right now can help you to make more space and time for new opportunities.
For instance, if you save an hour a month doing those things, you can spend that hour starting to build a sense of community around your customer advocacy program. You can message your advocates and ask them whether they'd be willing to get together once a month to network and ask questions of other customers.
And having that hour starts to build your community around your customer advocacy program and gives you a ton of information that you can look at to decide what you should do next.
Thanks for spending time with us!
Thanks to Mary for sharing your customer advocacy insights with me—and thank you, reader, for spending part of your day with us. I hope enjoyed my interview with Mary as much as I did.
Here's how you can connect with Mary:
Want to read more about customer marketing?
Check out these related Uplift blog posts:
P.S. Want more customer marketing insights?
If you'd like access to more customer marketing insights like this, sign up for our newsletter to catch all of our interviews with content marketing leaders.
No spam, we promise—just one value-packed newsletter about customer marketing and case studies each month.
Plus, if you're also interested in content marketing, you can opt-in to receive a second monthly newsletter where we chat with leading content marketers.
And just in case you missed it, check out our 2023 case studies trends and insights report, where we surveyed more than 100 customer marketers to gather their insights and experiences with customer stories.
Here's a preview: