Customer stories are at the heart of social proof. They also demonstrate to prospects that if your solution worked for one successful customer, it could also work for you. But how do we know if they're impacting sales and revenue?
We interviewed Alison Bukowski, Head of Customer Marketing at PeerSpot, to hear her perspective on how to measure the performance of customer stories, along with other topics like:
how Alison got her start in customer marketing
her biggest customer marketing challenge in the past 12 months
her advice for someone new to customer marketing
Interview with Alison Bukowski, Head of Customer Marketing, PeerSpot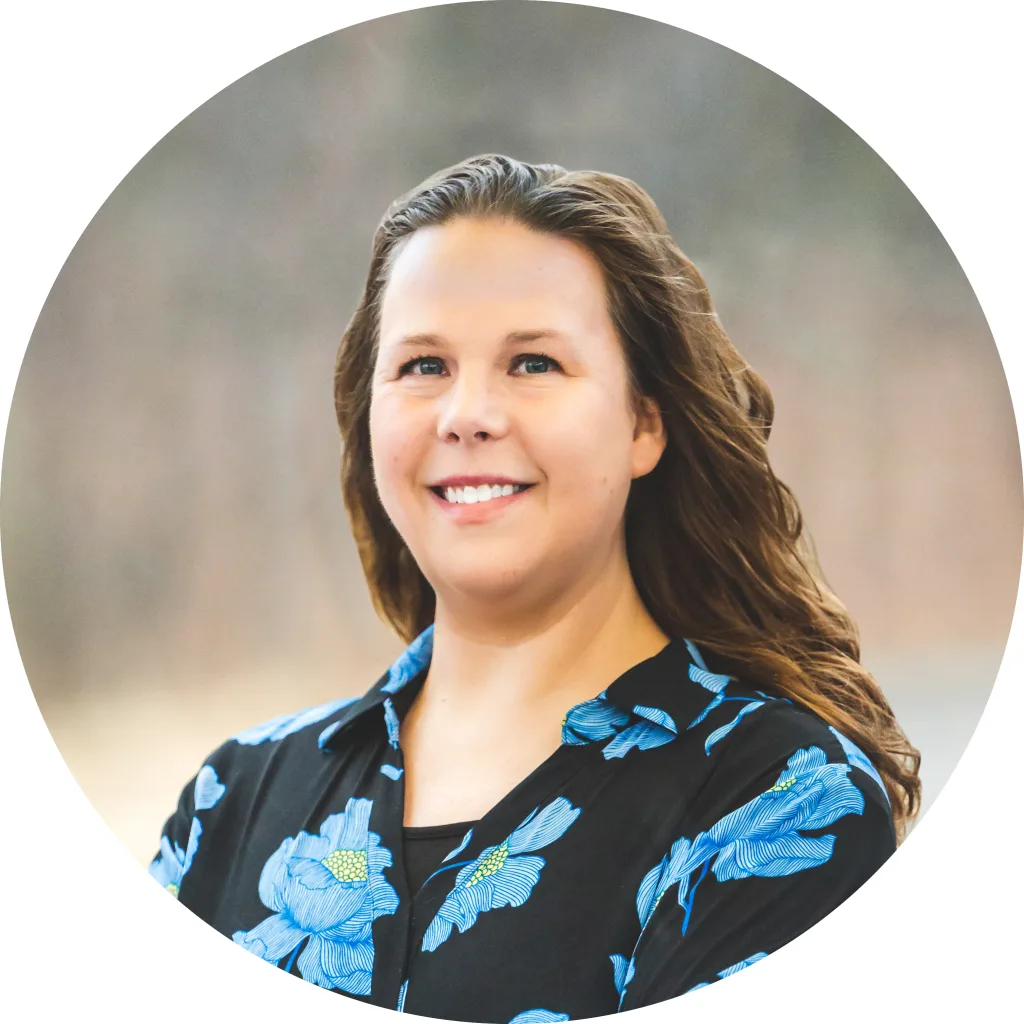 Name: Alison Bukowski
Job title: Head of Customer Marketing
Company: PeerSpot
Location: Delano, MN
Degree: BA, English Language & Literature
Fun facts about Alison:
Food you're craving right now: Chips & salsa (now and always)

Your favorite musician/band is: Tom Petty & The Heartbreakers

Your favorite animal is: Hippopotamus (as determined by my kids)

Your all-time favorite movie is: The Shawshank Redemption

Top 3 places you want to visit someday: Maldives, Africa, British Columbia

One of your all-time favorite quotes is: "It takes courage to grow up and become who you really are." – e.e. cummings
What did your journey to customer marketing look like?
Writing has always been a big part of my life. When I was 10, I wanted to be a children's book author and I wanted to do my own illustrations. I was a journalism major in college until I realized that journalism wasn't creative enough for me so I got an English degree instead and everyone assumed I would end up teaching.
My first gig out of college was as a technical writer and a grant writer within academia. Then I was in nonprofit for a while doing more grant writing, but also taking on marketing communications.

Since then, I've been a content writer, editor, and manager on numerous occasions for different marketing organizations. Case studies became a big focus for a while, and that was the customer hook for me. I loved talking to customers and celebrating their stories. From there, I really didn't look back. I've been working in customer-facing roles that involve direct interaction with customers ever since.
What is your job and what does your day-to-day look like?
I'm the head of customer marketing at PeerSpot and I'm very excited because our marketing strategy is entirely customer-focused. As part of my role, I work with multiple areas in the organization with different goals and needs. For example, I work with our sales team to:
find out where the voice of the customer will help them
what content they need that will help make an immediate impression and connection with prospects
generate content that will also address any objections that might come up during conversations
I also work very closely with our customer success team. We are in the midst of launching our customer advocacy program right now. It's the fourth one that I've launched and each one gets a little bit better and each one is customized to best fit the organization and the customer base.
I'm excited to help the customer success team strengthen relationships with our customers, expand our footprint within an organization and deliver value to the people we work with every day.
The most unique and best part of my job is that everything we do within marketing is customer-driven and customer-led. Whether it's the content I am developing, the events we create for customers, or thought leadership/training materials we share–it must have the customer involved or it's not going to be on my list of priorities.
What's been your biggest customer marketing challenge in the past 12 months?
One challenge is the reconnection, post-pandemic, with customers. We got very used to doing everything virtually during the pandemic.
But reintroducing in-person events has come with a whole host of challenges since we were so used to disconnecting and then having to learn how to connect in new virtual ways. And I think a lot of good came out of that, but it also put us into a very tough spot because the reconnect hasn't happened like we thought/hoped it would. So that has been challenging and has forced us to be a lot more creative.
I think a lot of us have changed our programs and approaches to accommodate virtual and in-person activities. But I also think we've had to change our expectations, which is probably harder to do.
What's been your biggest customer marketing accomplishment in the past 12 months?
We held an in-person event recently, which was lovely to do, but for the first time, I got to bring together marketers, not just customer marketers or advocacy professionals. We had field marketers, demand gen marketers, customer marketers and advocacy professionals all in one space.
This may not seem that exciting, but the energy and the conversations were incredible, and this light bulb went off for me, like, wow, they don't always talk to each other. And that's a bummer because, really, we should be. We should be connected and leveraging the work of each other. And to host that event and be that "spark" was exciting.
Why are customer stories so important for you and for your company?
Customer stories are absolutely important. Sales never stop asking for them. It's an opportunity for the customer (the person, not the logo) to share their expertise and their experience. It's a way to make them a hero within the story. And that is way more interesting and far more powerful than "Customer A had this challenge and here we came to save the day." People see right through that. That's not interesting. It's not human.
What's challenging about producing customer stories?
It's really 3 challenges for me when producing quality customer stories:

Relationships with customers take time. You have to have them. You aren't going to get good stories if you don't have relationships built on trust. And this takes time.


Relationships with internal partners take time. If you don't have a relationship with a customer, you need to rely on your internal partners. Especially if you're just starting your advocacy program or are new to an organization, your first focus should be on those internal relationships. They are the essential ingredient to your success in capturing and creating customer stories.


Budget and resources. This one is a no-brainer. You need the budget and the resources to develop good content.
How do you measure the performance of customer stories?
We measure the performance of customer stories in 5 ways:
Web performance. It's important to have a solid web analytics tool to see where traffic is coming from, how many downloads you're getting if your customer stories are gated, and how long people are spending on your content. You have to look at the data regularly, make assessments and then you have to act.


Campaign analytics. If you're leveraging customer stories or voice of the customer content within your campaigns, which you absolutely should be, track that and find out what was successful.


A/B testing. I love AB testing. I like sending out two versions of something to find out how the content performed and which option was more successful.


Social analytics. This is one that I'm pushing for right now, but I'm finding it's a little tougher to get buy-in. Maybe internally it's just not viewed as a tried-and-true analytical tool yet.


Content use. This one's on my wish list too. I'd love to have the ability internally to track how our sales team is using the customer stories. A content management database, or something similar, would allow us to see what content gets checked out and how it is leveraged.
What advice would you give someone just starting in customer marketing?
I speak with a lot of professionals getting started in customer advocacy. I love listening and coaching where I can to help them be successful. My advice is very straightforward:
Know your worth and be confident in your work (you were hired for a reason).


Understand very clearly your goals and those of your stakeholders so you can be successful.


Document your goals and prioritize the work on your plate so you can push back when scope creep sets in (it always does).


Keep the lines of communication open with your manager and internal partners; customer advocacy is still founded on relationships, both external and internal.
Sign up for our newsletter to catch all of our interviews with customer marketing leaders.