Increase downloads of your B2B SaaS lead magnet with a great opt-in page
As a SaaS marketer, you know it takes a significant amount of time and effort to create high quality lead magnets, like ebooks, white papers and guides. But your lead magnet's ability to drive downloads—and revenue—depends heavily on how compelling your opt-in page is.
The opt-in page is so much more than just a form to fill out. It has to attract visitors and convince them that they need the content you're offering. If your opt-in page doesn't include the right elements and fails to communicate your lead magnet's value, your efforts will be wasted.
What you'll find in this post

Opt-in page anatomy for high conversions: 6 key elements
Here are the 6 elements you need to use to create a powerful, high-converting opt-in landing page that drives downloads for your B2B SaaS ebooks, white papers and guides.

6 opt-in page elements you need to include
1. Page title
The page title on landing page plays a huge role when it comes to readers deciding whether or not to download your lead magnet—so your title needs to make an impact. The best titles are strong, persuasive and benefit-driven. A great page title:
Grabs your readers' attention
Clearly explains what the ebook will cover
Tells people what's in it for them if they download your lead magnet
Opt-in page example: Dialpad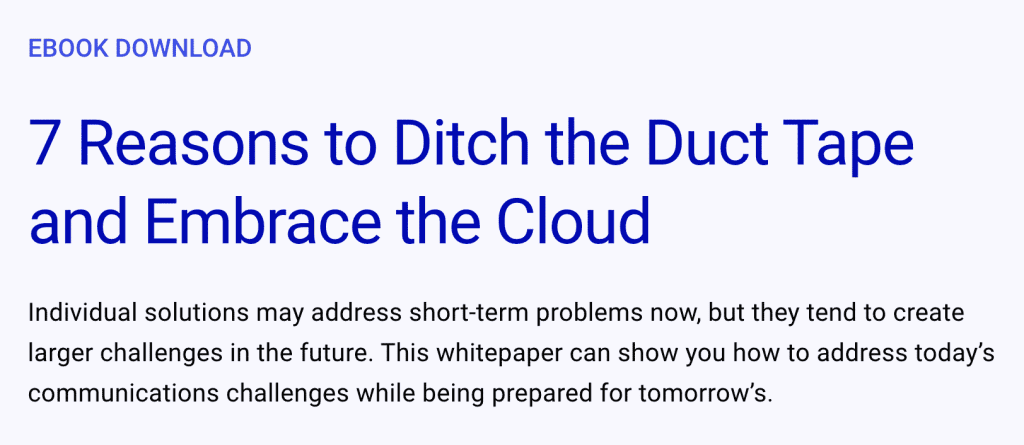 What they nailed: This page title grabs the readers' attention by speaking to their pain of having lots of individual solutions that weren't built to fit together seamlessly.
What they can improve: The page title would be stronger if it identified the industry or role the ebook is geared towards—for example, "7 Reasons for Corporate Accountants to Ditch the Duct Tape and Embrace the Cloud".
Best practice to steal: Start your page title with a number to capture your audience's eye quickly.
2. Images
Incorporating visuals like photos, illustrations and graphics on your opt-in page helps pique interest in the content. Strong imagery is:
True to your brand's visual identity
Colorful and engaging, but not too busy
Related to the topic of your lead magnet

Opt-in page example: :Copper

What they nailed: This branded illustration is interesting, dynamic and created specifically for the lead magnet. It also clearly relates to the topic of the ebook.
What they can improve: The image header size could take up a bit less vertical space so readers are able to see the meat of the opt-in page right away.
Best practice to steal: Ensure that your images reflect diversity as much as possible so readers can relate to your content and see themselves in the content.
3. Benefits
Your opt-in page should communicate the benefits visitors will gain from downloading the content. A compelling opt-in page:
Calls out a problem your audience is facing
Explains how your lead magnet can help address the challenge
Provides a sneak peek of the actionable takeaways the lead magnet includes
Opt-in page example: Freshdesk
---
---
What they nailed: This section of the opt-in page sets up the situation and the need for a chat support strategy. It also outlines 3 ways readers will benefit from downloading the ebook.

What they can improve: Use numbers within the bullets to be more specific—for example, "discover 5 ways to provide exceptional chat support."

Best practice to steal: List benefits in a bulleted list and start each bullet with an action verb that describes the benefit the reader will gain.

4. Social proof
Using social proof on your opt-in page to demonstrate the importance of your lead magnet topic is a smart strategy for B2B SaaS marketers. Some great examples of social proof on an opt-in page include:
Quotes from current customers raving about how the topic of your lead magnet (for example, marketing operations software) has impacted their business
Quotes that dispel myths or address objections about the topic of your lead magnet
Numbers that give weight to the topic of your lead magnet (for example, 10 million people use cloud software for B2B banking)
Opt-in page example: Salesloft
What they nailed: By including this quote from an external source at a well-known company on their ebook opt-in page, Salesloft establishes credibility for their product.

What they can improve: Testimonials are even more powerful when accompanied by a headshot. Salesloft could also add more context around whether Mary is a customer.

Best practice to steal: Highlight testimonials as pull quotes to draw readers' eyes to them faster.
5. Single conversion goal
Including a strong, clear call to action (CTA) on your landing page can increase your conversions by 80%. A great CTA:
Uses clear, concise language
Guides your reader to the specific action you want them to take next
Pops off the page with eye-catching design
Opt-in page example: Five9
What they nailed: This "View Demo" CTA is short and sweet and specific. The pink button jumps off the page.
What they can improve: Always aim for active language. "Watch Demo" is a bit more active than "View Demo", which is a bit more passive. Try A/B testing to see which version performs better.
Best practice to steal: Use a brightly colored button to make your CTA stand out.

6. Short contact form
Score a touchdown with your contact form by keeping it short. Don't ask visitors for too much information—just the basics, like:
Email address (this is the bare minimum)
First name (this is helpful so you can personalize emails to your new lead)
Remember that asking for additional information could make filling out your contact form seem like too much effort, which would cause you to lose leads.
Opt-in page example: Helpjuice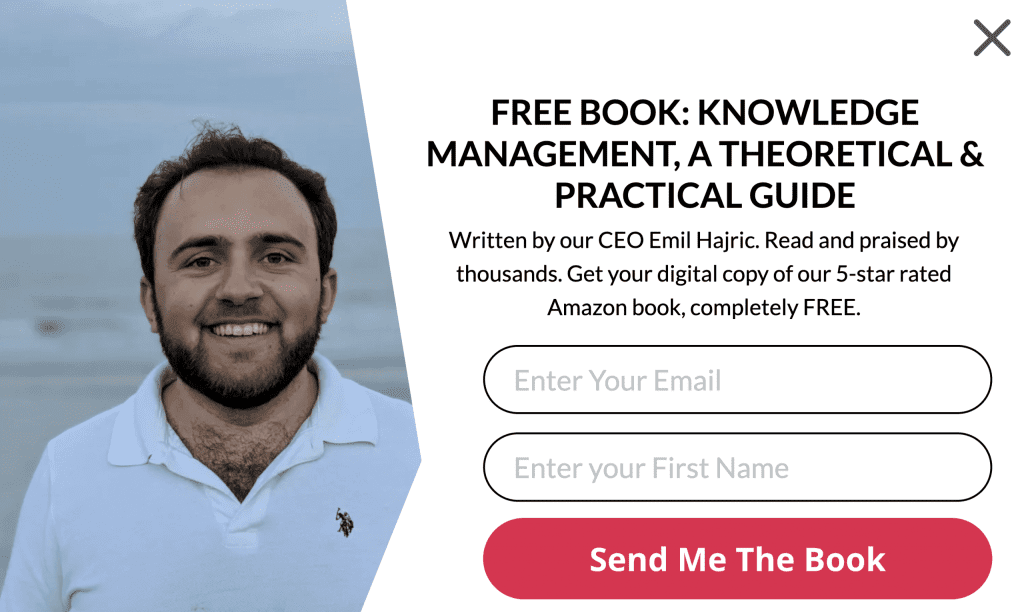 What they nailed: Helpjuice knows their audience's time is valuable. This contact form doesn't ask for much, just a name and email address.

What they can improve: Use an asterisk (*) to show that these fields are required.

Best practice to steal: Combine first and last name fields into one field to make your download form shorter—or just ask for a first name.


Opt-in page checklist: 8 ways to drive traffic
Congrats! You now have all the information you need to create a powerful
opt-in page for your lead magnet. Your next step? Getting eyeballs on it. Here's how:
Promote your lead magnet on social media

Write a blog post that teases the lead magnet

Showcase the lead magnet in your newsletter

Include CTAs to your lead magnet in related blog posts

Optimize your the page for search engines

Share it in industry Slack channels and other online communities

Promote your lead magnet through guest blogging

Boost traffic to your page with paid advertising
And check out these opt-in page best practices for good measure.

Need help with your B2B SaaS ebooks, white papers and guides?
Uplift Content is a boutique content creation studio that works with high-growth B2B SaaS companies to develop well-written, informative and actionable content that generates leads.