We interviewed Liz Llewellyn-Maxwell, Senior Manager of Content Marketing at Planview, to learn about how she and her team use Agile Marketing to ensure they can be responsive to changes in the marketplace.
We also talk about the challenges facing content marketers in the age of AI and ChatGPT and her advice for those just starting their careers in content marketing. Read her interview below.
Interview with Liz Llewellyn-Maxwell, Senior Manager, Content Marketing, Planview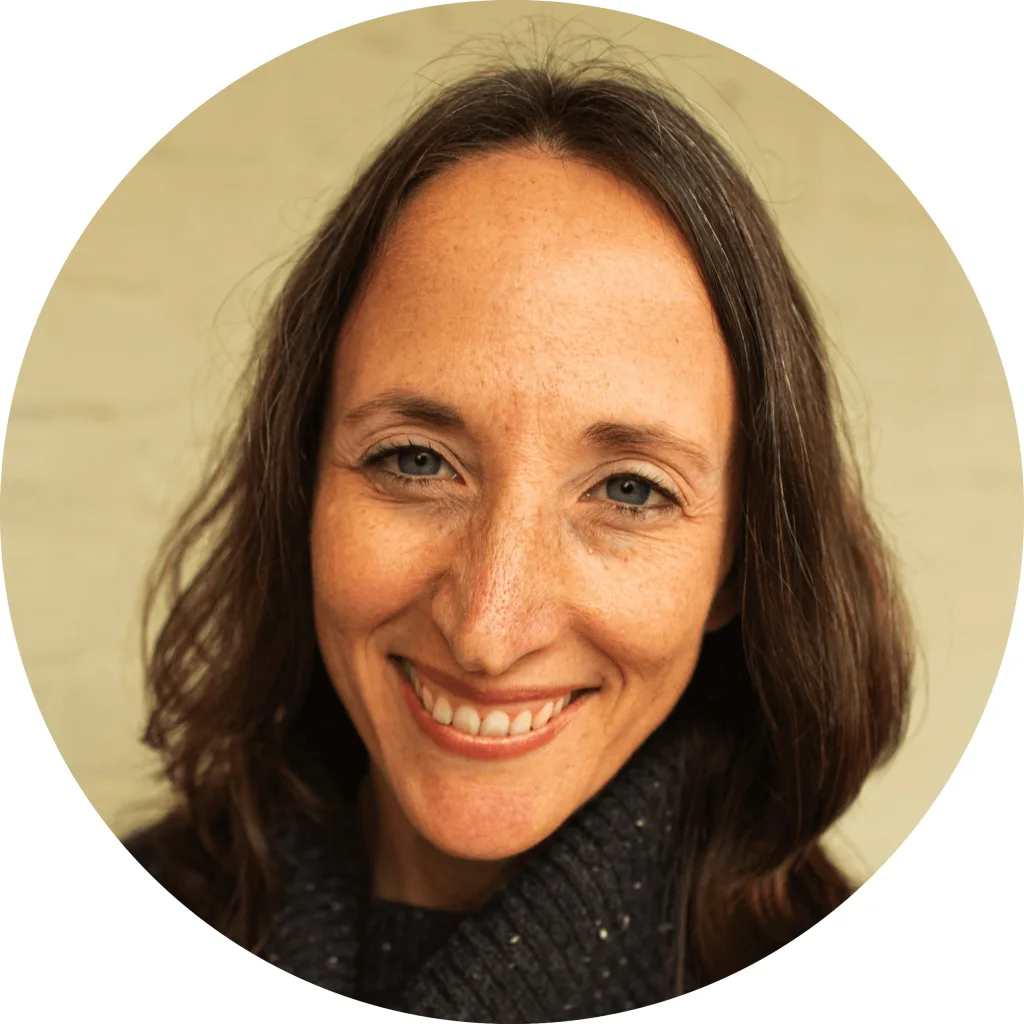 Fun facts about Liz:
Your favorite musician/band is: Needtobreathe
☕ Tea, coffee, or something else?: DIY pour-over coffee in the morning and some sort of tea (most likely green!) in the afternoon

We'll often find you: Seeking inspiration for our next meal from my favorite food bloggers and cookbooks – the winner is often Cookie + Kate

Last place you've traveled to: My home state of Michigan for some good winter snow

One of your all-time favorite quotes is: "Be stronger than your biggest excuse."
How did you begin your journey in content marketing?
It has definitely not been linear in many ways. I studied elementary education, and then I taught for four years at an elementary school for kids with learning differences.
I loved those kids and loved the job of teaching, but when I looked at it as a longtime career for me, I thought, "Oh, that's not it. There's something different." It was a private school, so I was able to transition into the advancement office, and that's where I learned fundraising and other skills as a publication manager and writing specialist.
I had a wonderful mentor there who had worked at major PR firms and took me under her wing and really taught me how to write and edit and think about the customer or the client.
Next I became a director for an eating-disorder awareness, advocacy and education non-profit. It let me combine my passion for reaching that group as an outgrowth of my own journey with my education background to create curricula for programs on positive body image.
But it still didn't feel like the right career. A friend of mine reached out and said, "Hey, we're starting this tech company. We just hired a new Chief Marketing Officer—what do you think about coming on board?" The startup was LeanKit (which was eventually acquired by Planview), and that was 10 years ago. I've been in the B2B marketing space ever since.
What's the biggest content marketing challenge you're facing?

The biggest challenge has been navigating the team and company growth we've seen in the past year. At Planview, we've been practicing Agile Marketing since 2019. As a result, we have six cross-functional go-to-market teams right now, including four that have an embedded content strategist, plus two more that need content marketing support. So we're churning out lots of content.

We also acquired two companies this past year. The larger one came with a sizable number of employees, and, of course, a sizable amount of content – blog posts, articles, and assets like ebooks and infographics. Anytime you're gifted with that much content, you have to rebrand it, and you have to look at it from a messaging standpoint, too.
Can you explain what Agile Marketing is for those who haven't heard the term before?
Some of the key elements of Agile Marketing are creating visibility into work, workflow and capacity; releasing work iteratively, and building adaptability into programs. It's unlike traditional marketing in many ways, one of which is that your planning cycles are shorter. Usually you're planning in quarterly increments rather than annually so you can adapt your programs based on business and customer needs.
You still have goals for the year, of course, from an Objectives and Key Results (OKR) standpoint. But what you're creating in January for a plan, it can change based on what you learn throughout the year.
Another big thing about Agile is not planning over and above your capacity so that you can get the work done that you commit to get done. It may sound very odd, but a healthy Agile team will not be a team that plans at 100% capacity. You would try to plan to 60, 70 or maybe 80% of your capacity knowing that unplanned work pops up. The reason this is done is to improve predictability and alignment on the work that has the greatest value to the business.
There are many more nuances, of course—these differences speak only to the planning part of Agile.
What are your biggest content marketing wins over the past 12 months?
In the earlier half of the year, we had a big focus on conversion copywriting and learning the art and science of it: writing copy that converts. At the core of that philosophy is understanding your customer down to the Nth degree and knowing what makes them tick so that you understand their pain points and aspirations. Then you form your copy around that.
It was great to go to meetings with what we were learning and to be able to run tests for email copy, social ads and landing page copy and be honest about our successes and be honest when we failed. It helped us upskill—which is always good—and then gave creative minds a way to be creative, which is good for helping creatives be happy.
Do you have advice for anyone starting out in content marketing in this age of AI and ChatGPT?
My advice to a beginning content marketer would be to get as good as you can from a skillset standpoint at the things that still require human-to-human empathy and partnerships:
1. Get good at understanding your personas.
And it's not only because of the AI component. It's because that's how you're going to make your stakeholders most successful in their goals—when you can provide them with copy that compels your audience to trust your brand and ultimately buy your products or services.

For example, we're content marketers. We create assets. It's like building cars without an engine. You have demand generation, you have social media, you have the website to be the engine. The people behind those operations are the ones that are going to take an asset to where it's going to have an impact. Everything that you do to form partnerships with those folks is going to make you even stronger in your role.

2. Change your mindset.
Get out of the mindset of, "I'm a content marketer, and I have to have all of the answers from strategy on down to execution." No, sometimes you just have to know the right people so you can go and work with them and lean on your demand gen counterpart, for example, for their analysis.
This mindset can also extend to the idea that you have to write everything. Lean on freelance writers, on AI tools and your subject matter experts to craft the copy. And then focus your time on being an exceptional editor.

3. Get to know the person who understands and analyzes the data.
Ask them to teach you how to do the 101 analysis that you need to be able to do. Learn how to set up an A/B test. Learn what makes a good hypothesis and what doesn't.

4. Get out there and test things.
There's an idea, especially if you are a writer first, that all of your writing has to be perfect and that that's where people see your value. But what's important is how effective that product is going to be, not how perfect that product is. Get it out there, test and learn what happens, and then revise it if you see it is underperforming or not resonating with your audience.
Sign up for our newsletter to catch all of our interviews with content marketing leaders.