Why is the customer marketing community so close-knit?
Customer marketing is still a fairly new role. This means it's often a solo role that involves doing a ton of creative problem-solving and spending time educating customers—not to mention your own team—about what customer marketing entails.
Figuring everything out on your own can get lonely. This is one of the reasons why Dana Alvarenga, VP of Customer Experience at SlapFive, thinks customer marketing has such a generous community:
"Leaning into a community of people who have gone through the same thing definitely helps. People want to know that they're not alone in their struggles, that other people are facing the same challenges."

Dana Alvarenga, VP of Customer Experience at SlapFive
I recently had the pleasure of chatting to Dana about SlapFive's community initiatives, which include the CustomerX Community and CustomerX Con.
Keep reading to find out how Dana ended up in customer marketing, where to connect with like-minded customer marketers, and what advice she has for anyone trying to break into customer marketing or advocacy.
Looking for a customer marketing solution?
Check out 29 Best Customer Marketing Solutions to Drive Customer Growth and Retention (2023)
Interview with Dana Alvarenga, VP of Customer Experience at SlapFive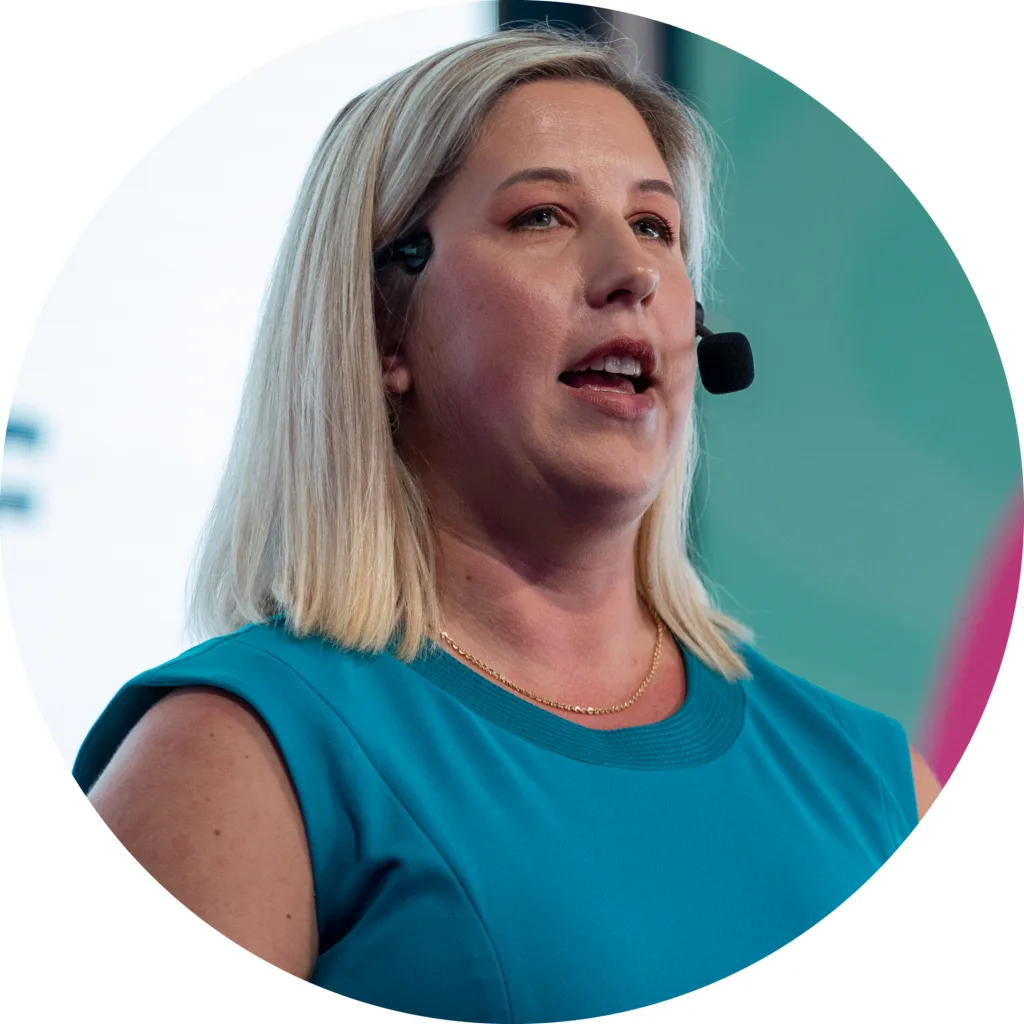 Name: Dana Alvarenga
Job title and company: VP of Customer Experience at SlapFive
Hometown: Boston, Massachusetts, USA
Degree: BA, Philosophy and Communications
Fun facts about Dana:
Vacation you're dreaming about: Italy

The show you're binging right now: Workin' Moms on Netflix

If you could have one superpower, it would be: To clone myself

Your ideal vacation includes: A beach, a drink in hand, and a babysitter (or no kids at all LOL)

You're a parent to: My beautiful 5-year-old daughter, Sophia, who's heading to kindergarten in the fall

Last place you've traveled to: Disney in Florida this past February
Tell me about yourself and what you do
My name is Dana Alvarenga and I'm the Vice President of Customer Experience at a company called SlapFive. We provide an all-in-one customer marketing solution, helping customer marketers mobilize their customers to drive customer-led growth.
My role involves leading the post-sales customer function, which includes working with customers, onboarding and helping them with implementation, and coaching on building out advocacy programs.
I also lead our SlapFive-adjacent Slack community, which is called the CustomerX Community. We host webinars, meetups, other events, and an annual event called CustomerX Con.
How did you end up in customer marketing?
It's an interesting question because nobody goes to college for these types of roles—you just build it along the way.
I started my career in sales and retail at an Enterprise Rent-A-Car, where I learned management and customer service. From there, I moved into sales training and sales consulting.
Eventually, I stumbled on a customer education and success role at a SaaS company, where I was partnered with a customer marketer, which was a brand new role—she was one of maybe five people with an actual "customer marketing" title at that time, probably in the world.
At the time, this company wasn't doing anything with customers, so we came in and "rallied the troops". There were 8 different products, with 8 different product managers, sales engineers, and all that, and we built a whole post-sales system from the ground up.
We built an academy and a training process, and put together a whole NPS procedure. We also built customer success and provided education and resources. I built the customer marketing program, built the customer list and reached out to the customers, and organized webinars and all of that. So it was a great experience in getting into this world.
How did you end up at SlapFive?
I was actually looking for a customer voice tool to elevate our NPS program at my previous company when I found SlapFive. They had actually cold outreached me for a meetup and around the same time, my role—and all of the customer success team—was unfortunately eliminated.
So I was in the job market and let my now boss and CEO know that I'd been laid off and asked whether I could network with him and bounce some ideas of jobs I was looking at off him.
We met up for lunch and ended up talking about where SlapFive was going with its company, and I found my place at SlapFive. I built out really what I loved about what I was doing in my previous role and took that and elevated it to make it my own.
I really like to build processes, build programs, build plans—so that's what I've been doing for the past 4½ years.
What do you love about customer marketing and advocacy?
I love that it's such a flexible and creative role. There's no one right way to do things, and that really allows you to make it your own.
I don't think there are two customer marketers out there doing the same exact thing—everyone has their own unique approach.
I also love that it's such a collaborative community where people are constantly learning from each other and taking ideas and initiatives and making them their own.
It's great that customer marketing allows you to be creative while leaning into what your customers want in your industry and your vertical. With it being a new role—and often a solo role—it has its challenges. But when it's done right, when there are clear goals and objectives and your customers are involved, you can really build something amazing that can live on even after you've moved on to a new role.
Why is there such a strong sense of community among customer marketers?
I think the close-knit community is a result of the small team sizes or teams of one in many companies. I think a lot of the customer marketer communities grew from the remote world that we were all kind of dropped into for the last couple of years.
The other aspect of it is that the role of customer marketing and customer advocacy often gets shifted to different departments. I know one customer marketer who moved from marketing to customer success to product in the space of three years.
You have to really adapt to being that team player and selling yourself and your program internally, and leaning into a community of people who have gone through the same thing definitely helps.
People want to know that they're not alone in their struggles and that other people are facing the same challenges.
One day I got off a call with a client where I was basically her therapist for 30 minutes—we didn't talk about the product at all. I told my CEO about it and from there we spun up a Group Therapy for Customer Marketers webinar series for the CustomerX Community, which we run as breakout sessions at CustomerX Con too.
Where can customer marketers and advocates connect with like-minded individuals?
LinkedIn is a great platform for connecting with others in the field. There are a lot of people who regularly share helpful content and resources.
There are also online communities like the CustomerX Community we run in Slack, which currently has about 1,600 members. We're always running webinars and different weekly chats, and we have quarterly group therapy sessions led by various practitioners we bring in.
And then there's the in-person CustomerX Con, which we'll be running for the 4th time in October.
It's not a conference where you just listen and watch a slide presentation all day—we offer interactive workshops where you learn tangible skills like how to build a customer journey map, or how to track metrics and ROI. As a community, we all talk about these topics, so we try to find the best of the best to teach others these skills face-to-face.
What's really cool about it is that we bring the Group Therapy sessions to life as table breakouts, where people can meet with 8 to 10 other people to talk about a particular challenge and talk about it for an hour and come away with new relationships and new ideas.
Are there any other learning opportunities that customer marketers should know about?
What advice would you give someone who wants to break into customer marketing or advocacy?
I would say keep at it and use your network.
There are definitely going to be good days and bad days of struggling to break into it or looking to level up within your role or move up to a higher level, so find a peer—find a mentor—use the community to your benefit. Reach out to people—just message someone on LinkedIn or Slack to do a quick 15 or 20-minute chat. You just have to ask. No one's going to say no.
As bad as the pandemic was, I think that being remote helped to create this amazingly generous customer marketing community because everyone wanted a sense of community in different ways.
Everyone in this customer marketing and advocacy space wants to give. They've all received some form of mentoring or best practices sharing over the last five or six years, so everyone wants to be able to share what they've done and the successes they've had.
There are also some great, quick, easy, digestible resources you can use to educate yourself. Find people on LinkedIn whose style of content you like and take a look at some of the resources people are putting out. For instance, Leslie Barrett has a great newsletter you can subscribe to, and Kevin Lau has a few courses he's put out with CMA.
Thanks for spending time with us!
Thanks to Dana for taking the time to talk customer marketing and community with me—and thank you, reader, for spending part of your day with us. I hope you found my interview with Dana as inspiring as I did.
Here's how you can connect with Dana:
Want to read more about customer marketing?
Check out these related Uplift blog posts:
P.S. Want more customer marketing insights?
If you'd like access to more customer marketing insights like this, sign up for our newsletter to catch all of our interviews with content marketing leaders.
No spam, we promise—just one value-packed newsletter about customer marketing and case studies each month.
Plus, if you're also interested in content marketing, you can opt-in to receive a second monthly newsletter where we chat with leading content marketers.
And just in case you missed it, check out our 2023 case studies trends and insights report, where we surveyed more than 100 customer marketers to gather their insights and experiences with customer stories.
Here's a preview: