Introduction
Author-it has been helping companies manage their content for over 20 years. A component content management system (CCMS), the Author-it platform facilitates the creation, collaboration, management, re-use, translation and publication of all content, from technical documentation to policies to eLearning courses.  
"The main advantages of Author-it are that it's an all-in-one solution, it's very powerful, and we also have the advantage of longevity," says Paul Dougherty, Author-it's Digital Marketing Manager. "We've developed different features than other platforms, as well as the ability to tailor-make outputs for clients." 
 While Author-it is a leader in its sector, Dougherty points out that it is also a very niche, business-oriented platform. Reaching potential new clients requires a targeted approach, and a combination of traditional sales tactics and digital marketing know-how—the latter of which the company just recently started to embrace.
---
Working with Uplift has been great. The quality of work has been fantastic. I can see the research that goes into the posts and they are always right on target. 
Best of all, we're seeing a 754% increase in impressions and 785% increase SERP click-throughs.
Paul Dougherty, Digital Marketing Manager, Author-it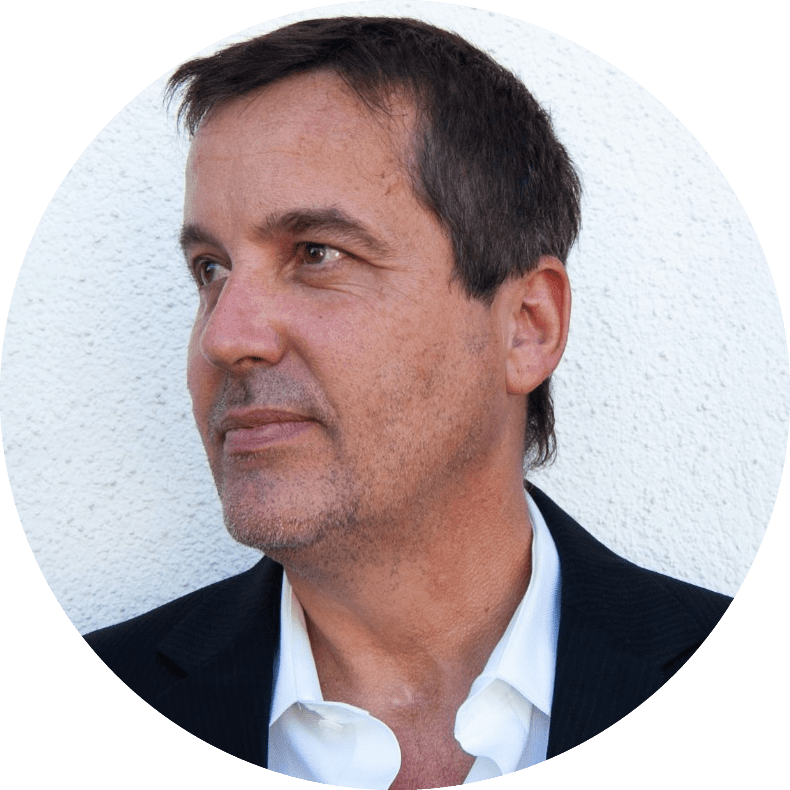 ---
Challenge
Website changes and lack of SEO weren't driving traffic
Before his arrival, Author-it's public-facing content generally consisted of case studies and white papers—quality resources, but crafted for purposes other than SEO. Paul joined Author-it in 2022, bringing a wealth of experience in digital marketing that Author-it was keen to take advantage of. 
"I saw that, one, we needed blog content and case studies that were oriented towards what people search for," Paul says. "And I also saw that the website itself needed a lot of SEO work. 

Author-it had just moved to a new web design and had made changes with the URLs, paths and and the structure of the website. All that put the domain authority below what it had been.

We really needed to start creating organic content and getting it out to potential clients. There were definite issues that, as soon as I started, I knew we needed to work out."
It was time to generate quality, targeted, SEO-rich content that would reach and inform the right readers. Recognizing the company lacked the in-house resources to effectively tackle the challenge, Author-it went looking for an outside partner to help craft excellent content.
Solution
Partnering with content and SEO experts to get results
A Google search for B2B SaaS content agencies brought Author-it to Uplift. "Uplift's site was very specific to what I needed," says Ryanne Rosenlund, former Head of Marketing at Author-it. "And my initial call with Uplift's founder Emily sealed the deal. Uplift also had knowledge of component authoring, which is rare, so I think that solidified it." Uplift was officially on board to write 3 to 4 blog posts per month.
Ryanne and Paul also engaged another partner—MacMillan Search—specifically to strengthen the SEO of the site. "MacMillan came up with different keyword phrases and topics that we wanted to cover in the blog posts," Paul says. "We initially hit some very specific keyword phrases, and then moved on to broader ones."
The team was in place: Paul, Uplift and MacMillan worked like a well-oiled machine, producing content that was relevant to Author-it's audience—and content that ranked well in search. 
Uplift was able to write varied posts, appropriate to different target audiences. "Some posts had more complicated, technical information that someone familiar with CCMS platforms would want to read," Paul says.
"And other posts were at a more general level," Paul adds, "for example, for someone looking to author an eLearning course. They might not know specifics on a lot of the different techniques and functions that are involved in a platform like this, but they're still in need of finding one. Uplift's material went in both of the directions we needed."
Looking ahead, Paul plans to publish more in-depth, thought-leadership content. And he knows Uplift is up for the task.  "Working with Uplift has been great. It's been easy. The communication is always on time and the quality of work has been fantastic," Paul says. "I can see the research that goes into the posts; they are always right on target."
Results
9x more impressions, 10x more click-throughs and 2x more leads
Since working with Uplift and MacMillan Search, traffic has increased significantly to the Author-it website. Blog posts are getting approximately 10 times more impressions and 9 times more SERP click-throughs than before the engagement with Uplift and MacMillan Search. This is a substantial increase, Paul says, especially for a niche product like Author-it. And sign-ups have increased by well over 200%.
Just 8 months into the engagement, the posts written by Uplift showed up in search results 32.7k times in January, and this visibility led to 199 SERP click-throughs.
"The traffic coming to the blog posts compared to what was going on before is a huge increase for our website," Paul says. "The new posts are definitely providing brand awareness."
Although it's impossible to attribute sales to any one factor—Author-it is a significant investment for a company and the sales process is generally lengthy—Paul notes that sales have increased over the past year, during the time Uplift and MacMillan have been working with the company.
"I would fully recommend Uplift; it's a pleasure to work with the team, and it's been a super easy process," Paul says.

"I don't have a lot of time to devote to content creation specifically. And, to be truthful, I really don't want to," Paul laughs. "This partnership has worked out perfectly. You can see from the results that we're getting much more traffic than we were before. Everything is going in the right direction."
Let's work together
Looking for value-packed, search optimized and traffic boosting blog posts? We've got you covered.