Introduction
LeanData is an innovative revenue operations platform that stands at the centre of Salesforce CRM, bringing data to the right people at the right time. By connecting marketing and sales teams and automating key processes, LeanData ensures sales reps get the leads, contacts, accounts and opportunities they need to close deals and accelerate growth.
"Our customers are seeing benefits in terms of revenue growth, and in terms of better collaboration between sales and marketing departments," says LeanData Head of Customer Marketing Ashley Ward. "LeanData is improving our customers' bottom line, and it's improving the buyer's journey."
Those kinds of success stories are a marketer's dream—but only if they can be effectively communicated. And that's where the case study comes in. "The ops community is tight knit, and people want to hear what their peers are doing to be successful," Ashley says. "We can talk about LeanData ourselves all day long, but it's not as powerful as hearing it from somebody else who has faced the same challenges that you're facing."
---
Working with Uplift has been really easy, and the sales team are thrilled with the new case studies.
Ashley Ward, Head of Customer Marketing, LeanData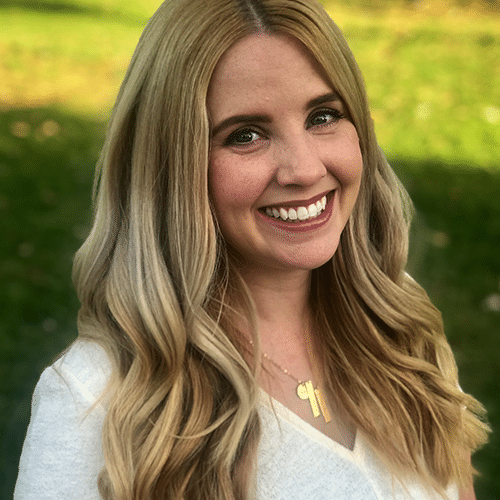 ---
Challenge
Finding a way to capture and share customer success
When Ashley stepped into her position at LeanData, she knew right away that case studies were going to be important to her work. "My passion has always been for customers," she says. "For making sure that they're successful, for finding opportunities to help them grow. And part of that is sharing their stories."
But the LeanData sales team said their existing bank of case studies weren't useful sales tools. The stories all sounded the same, describing a limited number of use cases and not answering the right questions.
"We have some really amazing customers with amazing stories, but they were not necessarily captured in case studies," Ashley says. She set a goal of creating six new, quality case studies by the end of 2019—but didn't have an in-house content writer to work with. "I panicked," she remembers. "I knew I had to go out and find somebody to help me hit my number."
Solution
A partnership to create great content, easily
Ashley wanted more than a basic contract writer. "I wanted a partner who could lead interviews, write stories, and do all the heavy lifting," she says. "I wanted to be able to bring the customer in and just trust that they were in good hands." She also wanted a content partner that would take the time needed to learn about LeanData and deliver case studies with value.
She started asking around for recommendations. A colleague shared an email from Uplift Content, and Ashley set up a call. During that first conversation, Ashley's hesitations fell away. Uplift had a clearly outlined process that included doing a deep dive on LeanData to get up to speed, as well as meeting with the product team to learn about LeanData's products, messaging, and story.
"Working with Uplift has been really easy," Ashley says. "I wasn't sure if an external writer would be able to tell LeanData's story as well as an in-house writer, but you put my worries at ease by asking me to complete the writer's onboarding document, and by hopping on a call with our product marketing team to learn about us and our products. We have a process, we stick to it, and it's great."
Results
Case studies that boost sales, build relationships
The LeanData sales team—as the people actively interacting with prospects and leads—are best positioned to evaluate if a case study hits its mark. And their feedback about Uplift's case studies has been overwhelmingly positive. In fact, the Chief Revenue Officer now asks Ashley to attend monthly sales meetings to talk to the team about new case studies.
"Our company is very customer-first and loves to hear and share customer success stories," Ashley says. "With Uplift, we've been able to write and publish 4 times as many case studies, which has allowed us to enable the sales team with more specific and relevant stories. Many reps memorize the case studies so they can quickly speak to them during calls with prospects."
Ashley has also teamed up with the demand gen team to provide them with proof points they can use in email campaigns and on social. "The results and statistics outlined in our case studies give our demand gen team proof points they can use to gain the attention of prospects," explains Ashley.
The case studies written by Uplift are getting noticed by the target audience, attracting 124% more page views than previously written case studies thanks to better storytelling and a thoughtful, comprehensive promotion plan.
Having Uplift as a trusted partner saves time in many departments, reducing the need for reference calls, providing multi-purpose marketing material, and letting Ashley focus on developing other initiatives.
"In order to bring in new business, these case studies are an incredibly powerful tool," says Ashley. "They also help lift up our own customers. Sometimes people are nervous to talk about their success or what they did—if we can nudge them along the way and empower them to share their successes, that just helps everybody."
Need a hand?
Looking for fresh, relevant and effective customer stories? We've got you covered.