B2B blog writing services that deliver
As a SaaS marketer, you know just how beneficial quality blog writing services can be to your company's bottom line. Done well, blog posts have the power to:
Expand brand awareness
Build thought leadership
Boost conversions
Increase revenue
You also know that to be successful with blogging, you need to consistently create valuable content every week, if not every day. But you and your marketing team barely have enough time to breathe, let alone spend hours each week writing blog content.

We've got the SaaS experience you need
We're experienced working with B2B SaaS companies like yours. As a marketer, you want to work with someone who:
Understands the complexity of B2B SaaS
Takes the time to learn about your company, product and audience
Doesn't need any handholding
Provides suggestions, strategies and solutions
Cares about your success as much as you do
Here are just a few of the companies that trust us to write their blog posts:



---
Working with Uplift's writers and editors has been a game changer for us. They understand our goals, products and brand, so no hand holding is needed.
Emma Quarnstrom, Digital Marketing Manager, Lineup Systems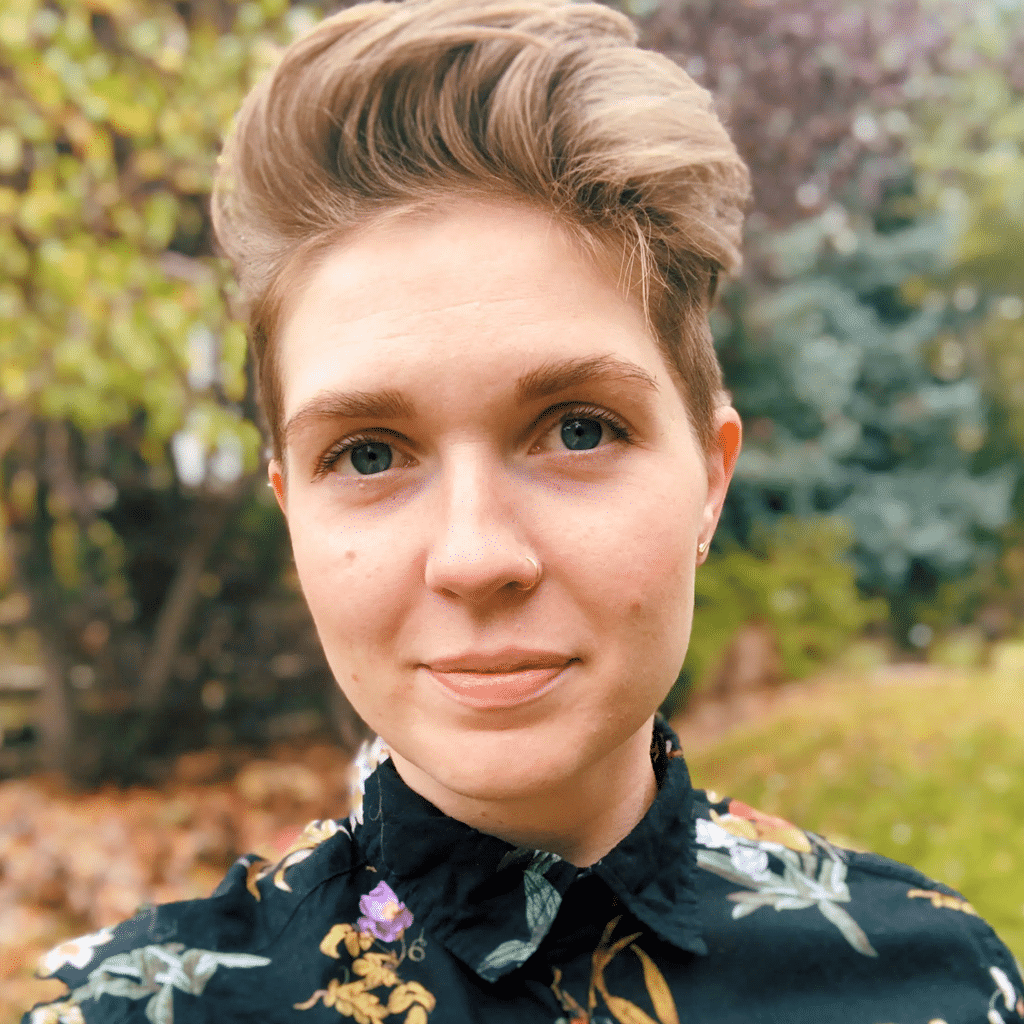 ---
B2b blog writing services: pricing
As a B2B SaaS blog writing company, we help you drive organic traffic to your website by creating strategic blog content that closely matches the search intent of your target audience. This, in turn, increases conversions—and your company's bottom line.
Thought leadership blog posts
Starting at $1000
1 interview with subject matter expert
Fully optimized content
Up to 1,000 words
1 senior SaaS writer
1 project manager & editor
Research and outline
Title tag and meta description
2 rounds of revisions
Search optimized blog posts
Starting at $750
Fully optimized content
Up to 1,000 words
1 senior SaaS writer
1 project manager & editor
Research and outline
Title tag and meta description
2 rounds of revisions
Standard short blog posts
Starting at $500
Optimized content
Up to 600 words
1 SaaS writer
1 project manager & editor
Research
2 rounds of revisions
---
Working with Uplift Content has been seamless as they took the time to get a thorough understanding of our product and audience before delivering quality blog posts. They've played a major role in our go-to-market strategy in the US & European markets.
Neeraj Manivannan, Product Marketing Manager, Netcore Cloud
---
Check out our portfolio
Blog Post Samples
We've provided B2B blog writing services for high-growth SaaS companies like Tealium, ON24, Okta and more. Check out our portfolio for samples.


You need B2B blog writing services
You're flat out, pedal to the metal, trying to execute a ton of marketing tactics—but you and your team simply don't have the capacity to do the heavy lifting with blogging. That's where Uplift Content's B2B blog writing services come in.
Outsourcing blog writing to a SaaS blog writing company that specializes in tech allows your team to meet the ongoing demand for fresh, relevant blog content.
But not all blog content is created equal
We've all seen generic, vanilla blog posts riddled with typos and awkward sentence structures. We've also all experienced blog writers who miss deadlines, don't take feedback well and don't understand the industry well enough to write intelligently about your topics.
But it doesn't have to be that way.
Our B2B blog writing services deliver
Uplift Content's B2B SaaS blog writing services give you the capacity you need to meet the cadence and quality required for blogging to be successful for your company.
Not only do our skilled blog post writers know the B2B SaaS space, but they're also highly experienced in optimizing blog posts to perform optimally for search, driving interested visitors to your site.
---
As a content marketing partner, Uplift Content dives deep into the research, asks insightful questions and crafts a compelling story. The Uplift team takes the time to really understand Okta's brand, products, customers and target audience–and it shows in the quality of their work.
Alyssa Smrekar, Director, Customer Marketing, Okta
---
Free yourself to work on other strategic initiatives
Working with a SaaS content marketing agency like Uplift allows you to publish a consistent flow of highly relevant and optimized blog posts that grow brand awareness, boost conversions and increase revenue for your company.
When you use our B2B blog writing services, you work with your own experienced and dedicated SaaS content writer who is serious about learning everything they possibly can about your company, your products and services, and your target market.
---

B2B blog writing services: our process
Through our experience working with high-growth B2B SaaS companies like Tealium, ON24 and Okta, we've built a simple process that delivers consistent results.

1. Topic ideation

You provide us with a list of blog post topics. Or, we can facilitate brainstorming sessions with your team to get your creativity flowing and come up with a list of compelling, relevant topics.

2. Keyword research

You provide us with keyword research for each post. Or, we can recommend an SEO expert who can take care of the research for you.

3. Research & interviews

You complete a short Writer's Brief for each blog post, then we dive deep into the research. If appropriate, we can also interview your team's subject matter experts.

4. Blog post writing

We create an outline for you to review, then we write the first draft of the blog post. Our in-house editor does a detailed initial pass before sending the post along to you. We then make edits based on your feedback.

5. Search engine optimization

We optimize your blog posts by adding the appropriate keywords in the right spots, writing the title tag and meta description, and linking to your other relevant posts.
---
I wanted more than a basic contract writer. I wanted a partner who could lead interviews, write great content, and do all the heavy lifting. Working with Uplift has been really easy.
Ashley Ward, Head of Customer Marketing, LeanData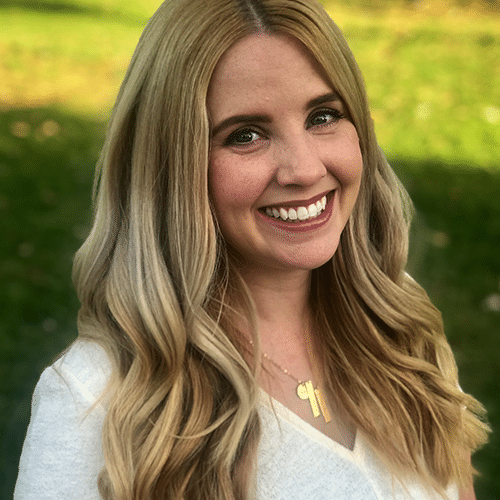 ---
Are we a fit for your blog writing needs?
Our B2B blog writing services are not a fit if:
you prefer volume over quality
you expect to pay bottom dollar
you're okay with a faceless, voiceless service provider
you don't see the value of blog posts within the marketing funnel
On the other hand, we might be a great fit if:
you value well written, highly relevant blog posts
you want to work with a partner who cares about your success as much as you do
you need someone with experience in B2B SaaS
you want a writer who can dive right in and run with each blog post
you understand the time it takes to produce high quality content
Our SaaS blog writing company is a trusted partner
We are a B2B SaaS blog writing company with a track record of success with high growth companies like Okta, Tealium and ON24. Our small, hand-picked team helps companies like yours create a consistent flow of high quality, well-researched content, like blog posts, case studies and ebooks.
As your content partner, we extend the reach of your existing team in a consistent and scalable way. We are a flexible and agile resource working with you to create valuable content that people read and share. What sets us apart is that we take the time to really understand your company, your software and your target audience.

Next steps?
It's time for you to supercharge your blog strategy. We only take on 2 new customers each month that have an ongoing need for blog writing services. Get in touch today so we can reserve a spot in our calendar for you.
---
A strong benefit of working with the Uplift Content team is that they are great at teasing out key messaging from many sources of information and pulling it together into one cohesive story from start to finish.
Morgan Asher, Customer Reference Manager, Okta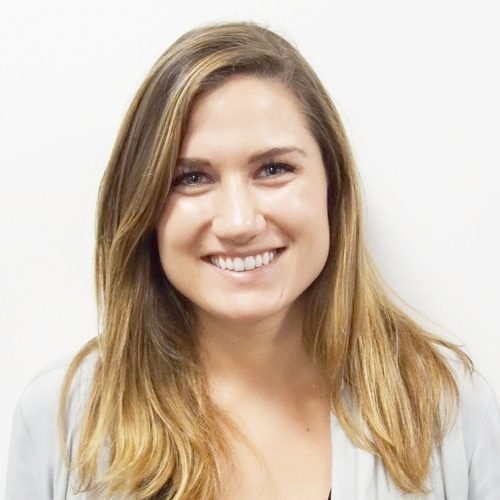 ---
Everything you need to know—and then some
Why does your pricing say "Starting at…"?

The rate you see is what we've charged recently for similar projects. Once we learn more about your project, we will quote you a specific rate. Topic complexity, number of meetings, number of interviews, amount of research and level of desired service will all impact the rate.
Are your rates hourly?

We usually quote a fixed price for our B2B blog writing services. This eliminates surprises, and ensures you get valuable content that meets your business goals.


After an initial call to talk about your goals, project, audience, budget and timelines, we'll put together a detailed statement of work and firm quote for our engagement.
Why are you going to ask me about my budget in our initial call?

We're going to talk about your budget on the initial call for a couple of reasons:

People can have very different ideas about how much content should cost. We need to make sure we're on the same page before we go any further.


We need to prioritize deliverables based on your budget. You might not have funds for the white glove experience, but with a few tweaks to the scope, you can still great content that suits your needs and your budget.
What's your minimum engagement rate?

We don't have a minimum engagement rate, but our preference is to work with customers who are looking for a long-term relationship.

It's natural that you'd want to hire us for one piece of content before deciding if you want to work with us on an ongoing basis—and we are happy to oblige.

Because it takes a concerted effort for us to properly ramp up on your specific industry, company, products and audience, we'll often charge a one-time onboarding fee of $150 to $300 to cover this effort.
Do you do discounts?

We offer a 5% discount when you prepay for 6 or more assets.
Do you do retainers?

No, we don't do retainers. Why? Because we find that they're unnecessarily complicated. For example, what if you want us to do fewer content pieces one month, and more the next?

We prefer to just write content for you as you need it. Simple as that. If you need 10 posts this month, great! If you need 2 the following month, no problem.
How does payment work?

We ask that you pay the one-time onboarding fee and pay for one blog post before we start any work for you. For further blog posts, we invoice you at the end of each month for completed posts.


You can pay by bill payment software like Bill.com, wire transfer, credit card or paper check.
When can we get started?

You can usually get started with our b2b blog writing services within 1 to 3 weeks.
What do I need to provide you with to get started?

We'll send over a Statement of Work for you to sign, as well as an invoice to hold your place in our calendar.


From there, we'll send you our Writer Onboarding Template to fill out. You only have to fill this out the first time you work with us. In it, we ask you to provide information on your target audience, high-level marketing messages and any background reading you feel would be helpful for us when ramping up.


Then we ask you to complete our Writer's Brief Template. You'll complete one of these for each piece of content we write for you. The brief outlines the format, word count, turnaround time and key messages for the piece of content you've requested.

That's it! Let's get started.
We've worked with bad writers in the past. How can we trust you'll do a great job?

In our hunt to put together the best possible content team, we've also run across many less-than-stellar writers. So, we hear you.


Our small, hand-picked team of experienced and professional B2B SaaS writers has a track record of success with high-growth companies like ClickUp, Okta and WalkMe. We think our portfolio speaks for itself.
Will you work in other niches besides SaaS?

Yes. It's always fun to change things up from time to time. If you have a project that is outside of B2B SaaS, get in touch to see if we'd be a good fit.
Do you write anything else besides blog posts?
I want to work with you. Now what?
Let's work together
With our B2B blog writing services, you can:
Drive high-intent traffic to your site and boost conversions
Free up your time to work on other high-value tasks like strategy and planning
Impress your bosses and colleagues with the solid results you're getting from your blog posts
But it starts with taking that first step towards making it happen today.